Login
Log in if you have an account
Dont have an account? Register
Flagship Store
08 Dec 2021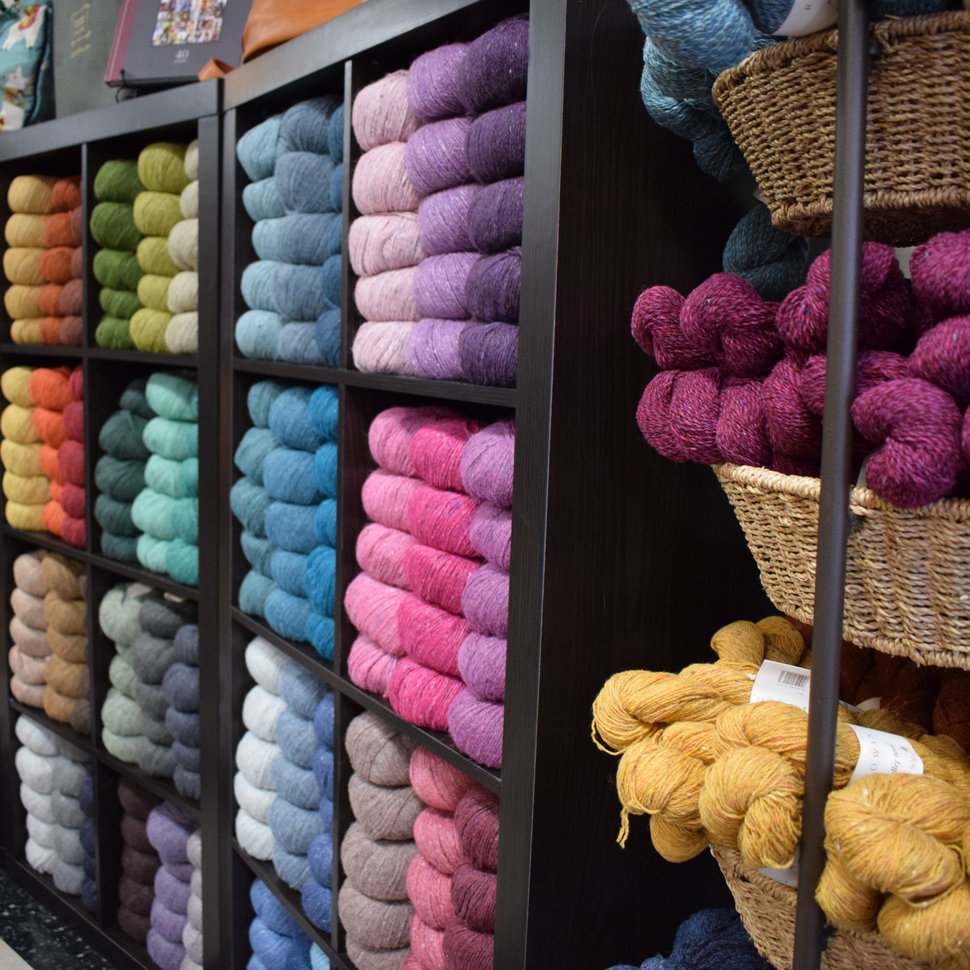 We often talk about our designation as a Rowan Flagship store. You may wonder what that means, so today I thought I'd explain.
Rowan is a line of fine yarns and designs for hand knitting and crochet. Established in 1978 this British brand entered the US marketplace in the mid-80's, and the yarn version of Beatle-mania quickly ensued. Their focus on natural fibers in a paint-box color palette, coupled with runway quality designs continues to make Rowan the gold standard of yarn companies throughout the globe.
Rowan designates only a handful of their best retailers as flagship stores. Flagships are ambassadors for the Rowan brand, and a destination for a complete Rowan experience.
I'm a wee bit competitive, and a total overachiever so I set my sights on not just becoming a Rowan flagship store, but to be the BEST. We take our flagship status very seriously.
We offer ENTIRE selection of Rowan yarns, both online and in person. If it is in Rowan's current lineup, we have it on the shelf.
We also have a crazy amount of samples on hand, thanks to our merry band of sample makers. Being able to see, feel, and try on so many of these favorite designs is such an important part of the total Rowan experience. We also host various trunk shows from time to time, bringing even more pieces from their design collection to life for you.
So many factors go into the decision making process when we consider what lines to carry such as:
Quality
Color Range
Stability, Dependability
Rowan checks off every single box…and the first question that pops into my mind whenever considering whether or not to add a new yarn is - "what do you make with this, show me the patterns"
When it comes to pattern design Rowan is in a league of their own. The sheer volume of their pattern library eclipses any other yarn line out there. And Rowan's cast of designers are all super talented rock-stars.
We love serving as ambassadors for this fabulous brand!
Get the look...
Love my cardigan? I'm wearing Plateau from Pebble Island designed by Erika Knight. This sheep to shelf wool is absolutely fabulous to work with!