Login
Log in if you have an account
Dont have an account? Register
Georgia Farrell
26 Feb 2023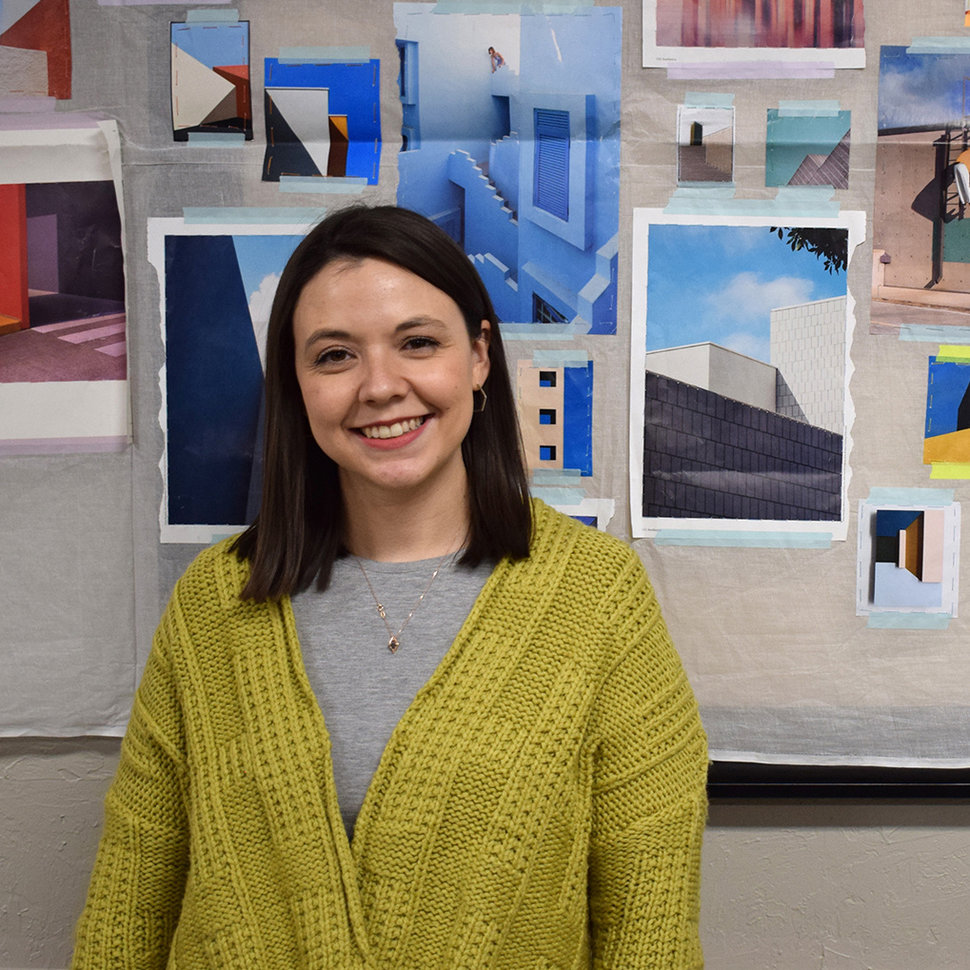 Georgia Farrell visited SWAK this past weekend. She is such a joy! We had a fantastic time during her visit, and her workshops inspired all.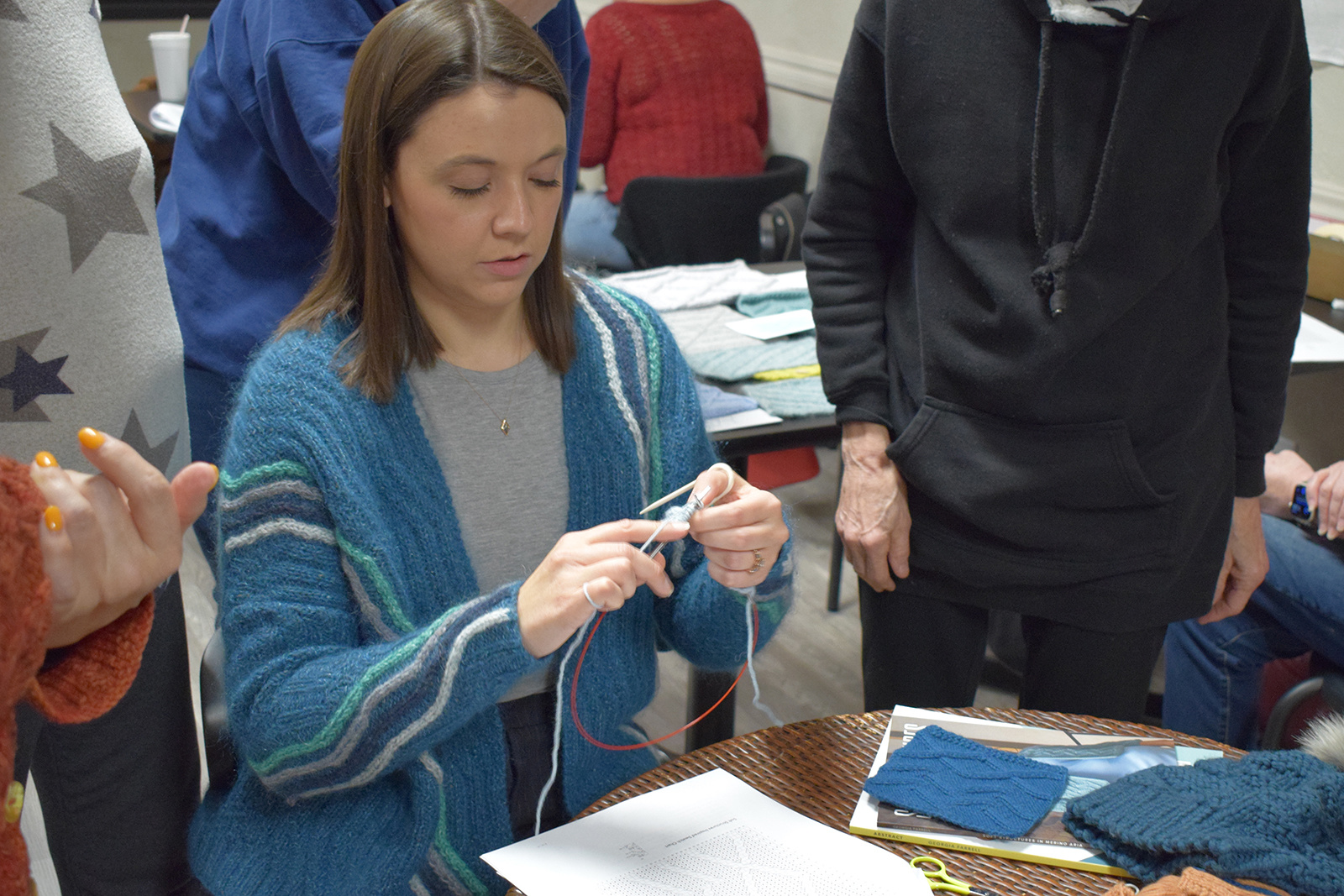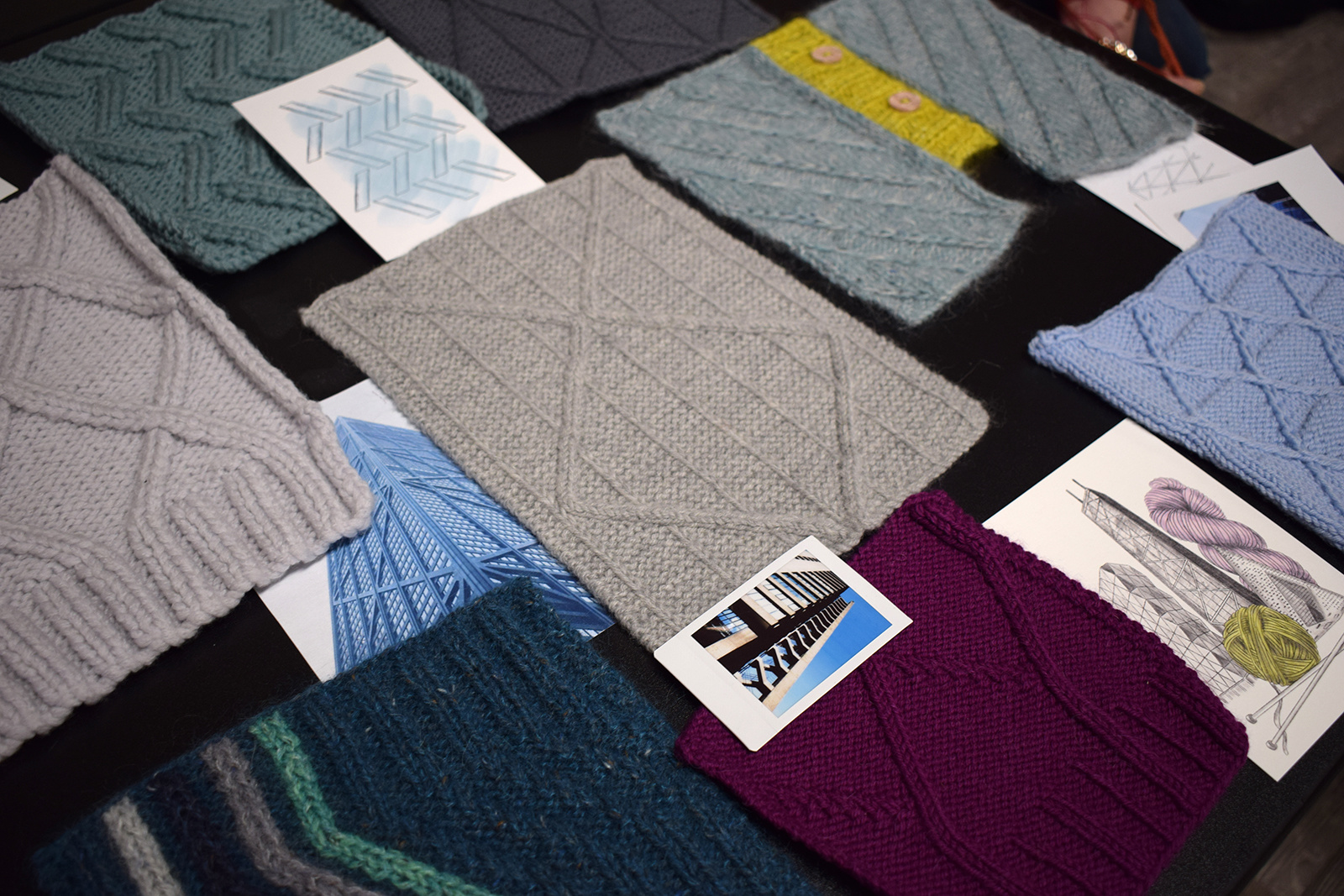 Georgia has quickly risen to become one of Rowan's top designers. A British designer passionate about creating architecturally-inspired designs for hand knitting and beyond, Georgia combines a methodical approach to visual research with a more organic approach to creative exploration. She loves to share the stories and concepts behind each of her designs.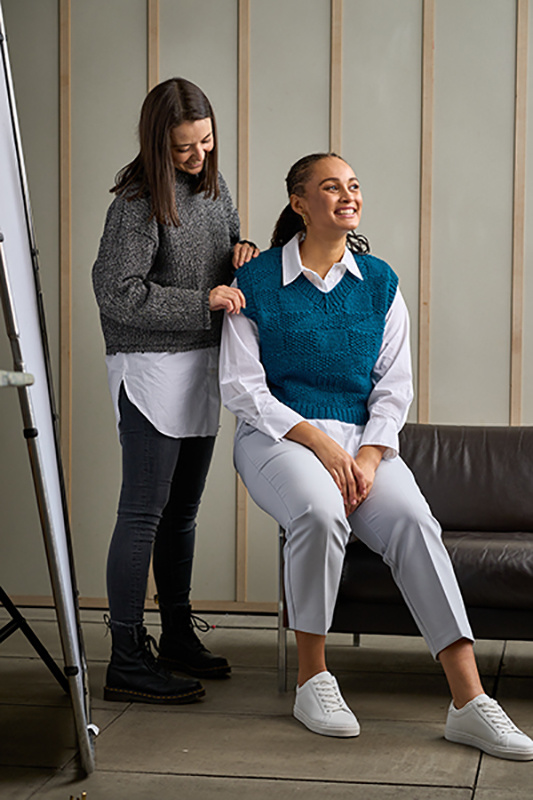 With a background in textiles, Georgia skillfully translates her passion for architectural details into textured knitted fabrics, crafting and building collections of accessories, garments, and homewares to be knitted, worn, and enjoyed.
She landed her first coveted Rowan Magazine cover feature with Kinross, a color block shawl worked with Alpaca Classic.
During the same season, My London premiered in collaboration with Rowan Yarns. The architecture of London inspired this collection of geometric textured knit accessories.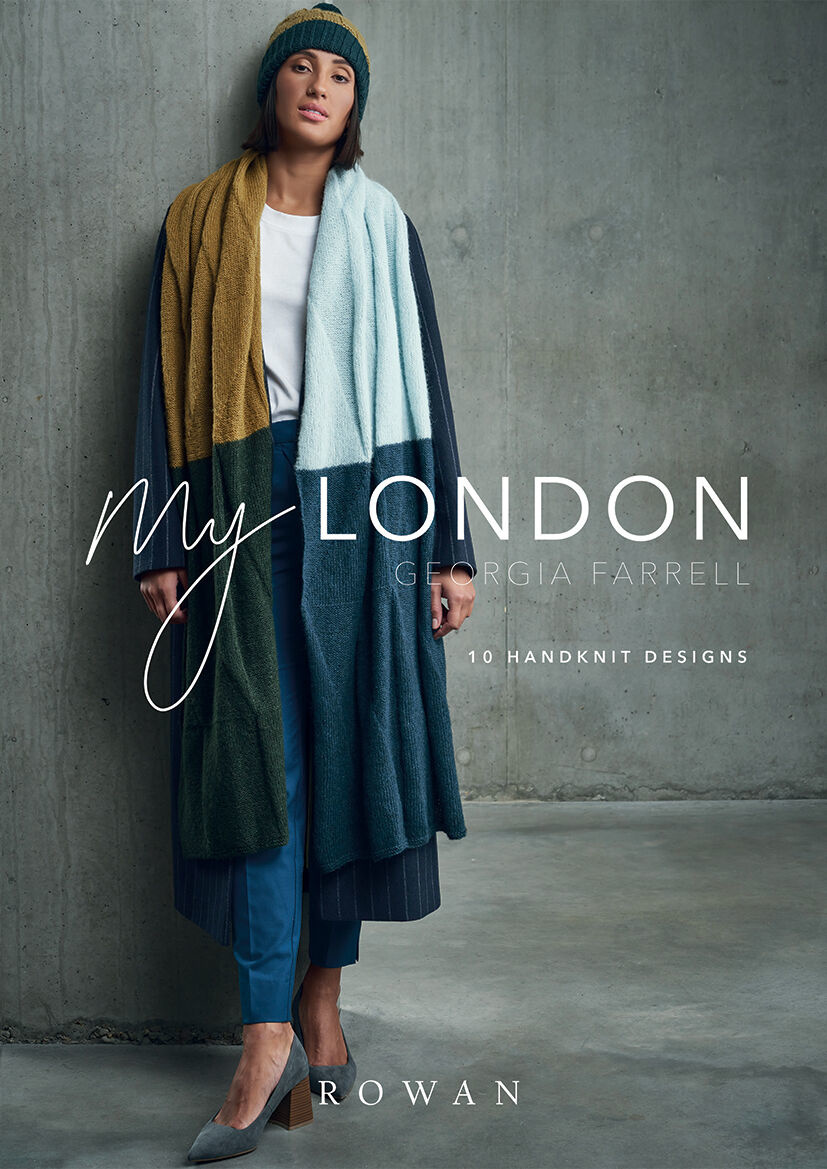 Following her Rowan magazine cover debut, Georgia's influence expanded to include an entire section in Magazine 70. Vivid, a collection of cozy accessories, showcases Kidsilk Haze and Georgia's eye-catching color combinations of Rowan's most popular Kidsilk Haze.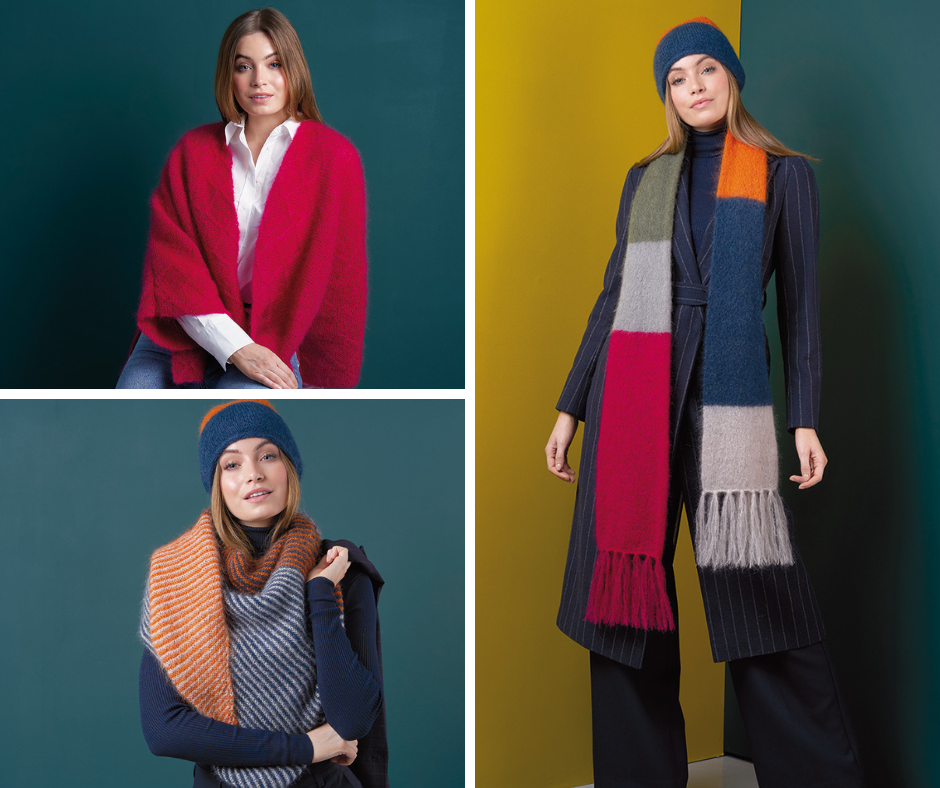 Georgia's next major publication, Abstract, explores color blocking, asymmetry, geometric pattern, and surface embellishment in a fresh, sophisticated color palette.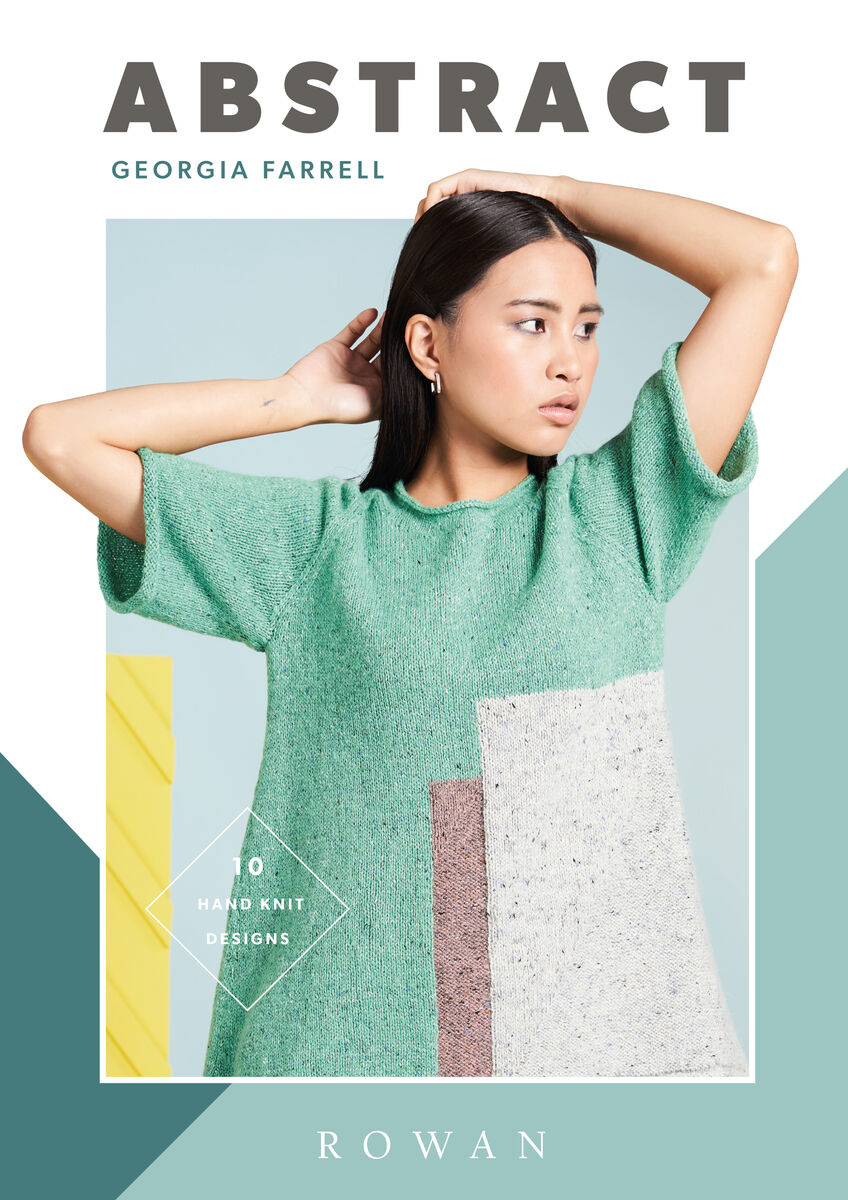 Georgia led Rowan's popular seasonal knit-a-long with A Built World this past spring. Centered around an exciting throw, Georgia takes you on a global knitting journey inspired by cities around the world.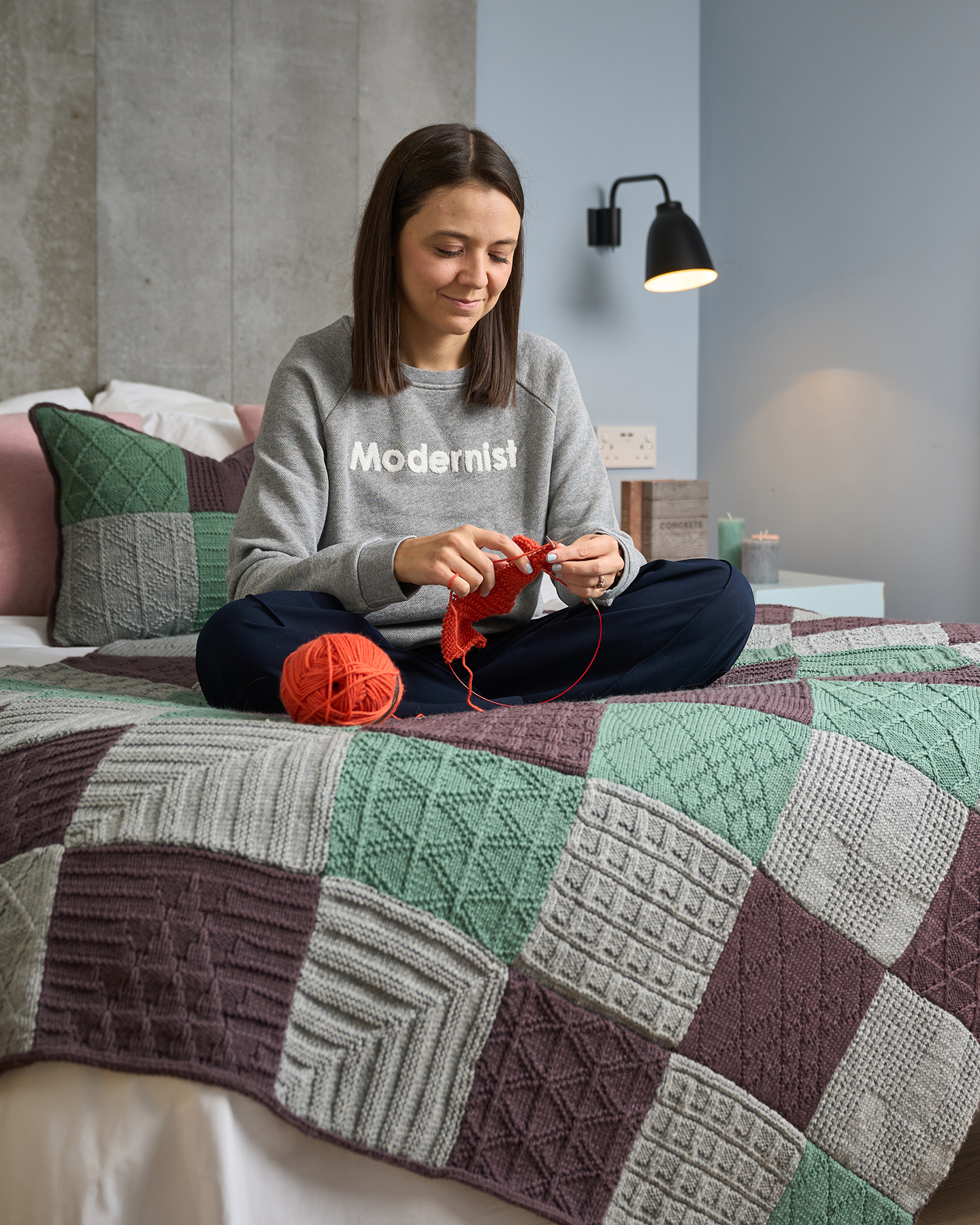 Today Georgia's designs can be found throughout Rowan's design catalog, with multiple designs featured in Rowan's seasonal magazines, MODE at Rowan collections, and numerous other publications.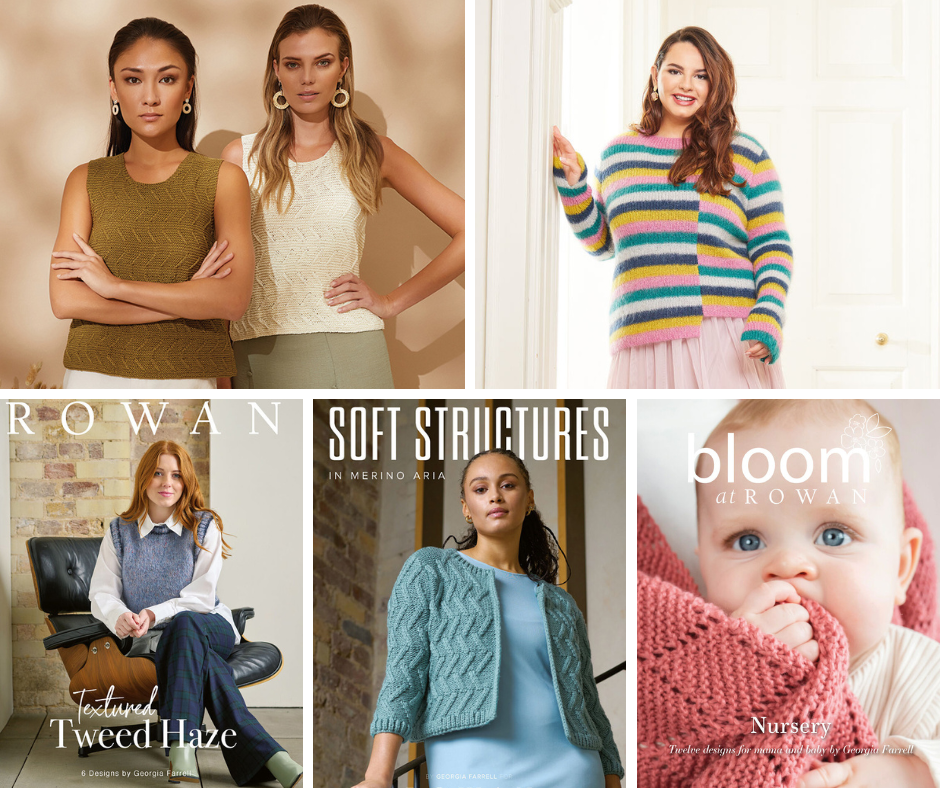 Georgia is based in Essex, east of London in the UK, and works out of her design studio on the Hylands Estate in Chelmsford. Follow Georgia on Instagram @georgiafarrelldesign.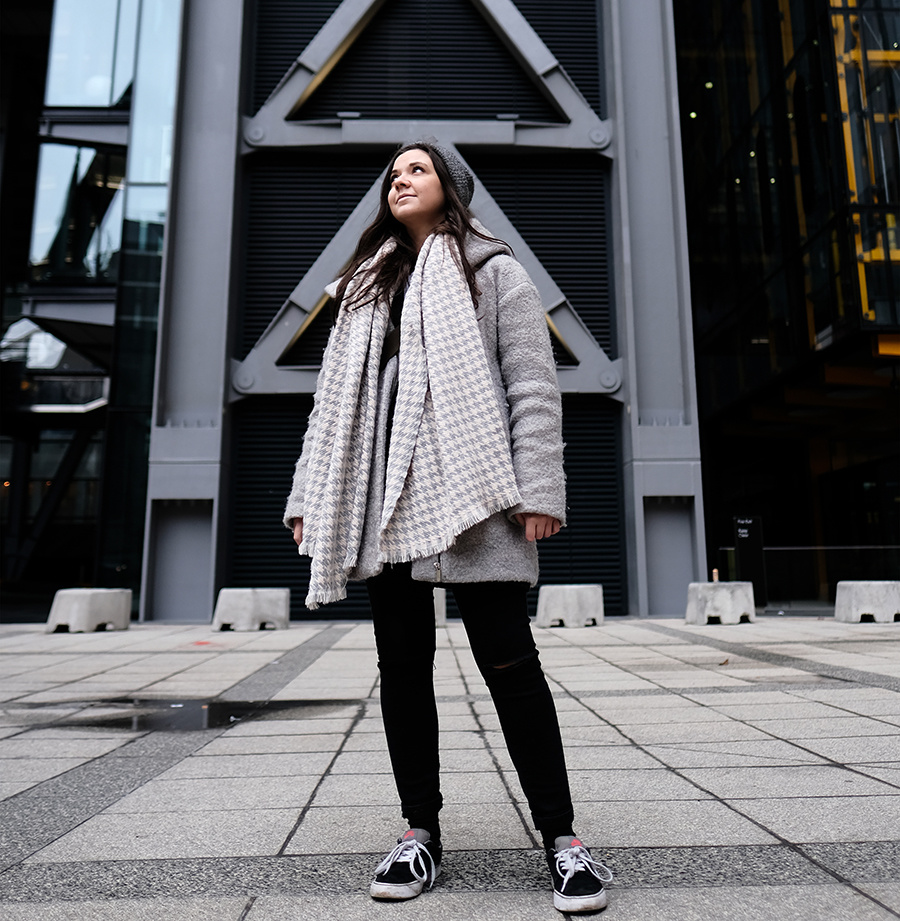 Georgia loved our quirky little historic town. Maybe we'll inspire one of our future creations. We can't wait to see what she creates next!