Login
Log in if you have an account
Dont have an account? Register
Guthrie Okay!
28 Jun 2023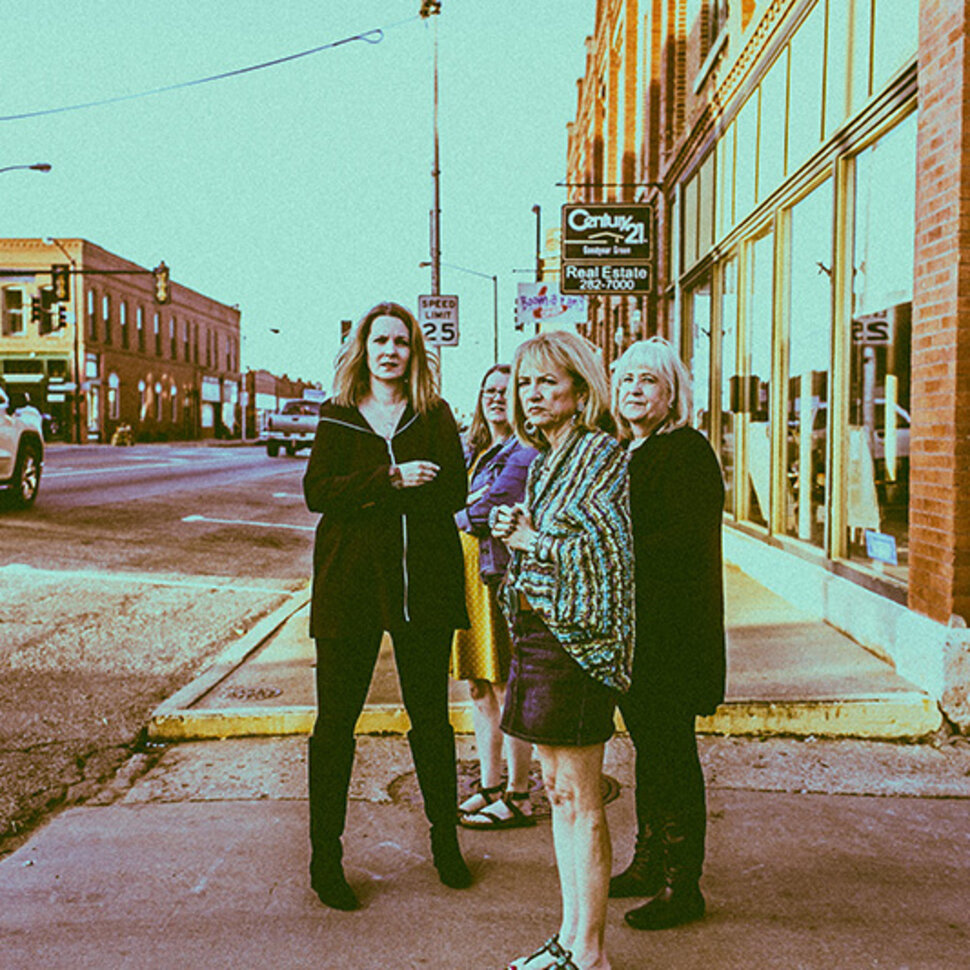 There's no place quite like Guthrie. We love our little town!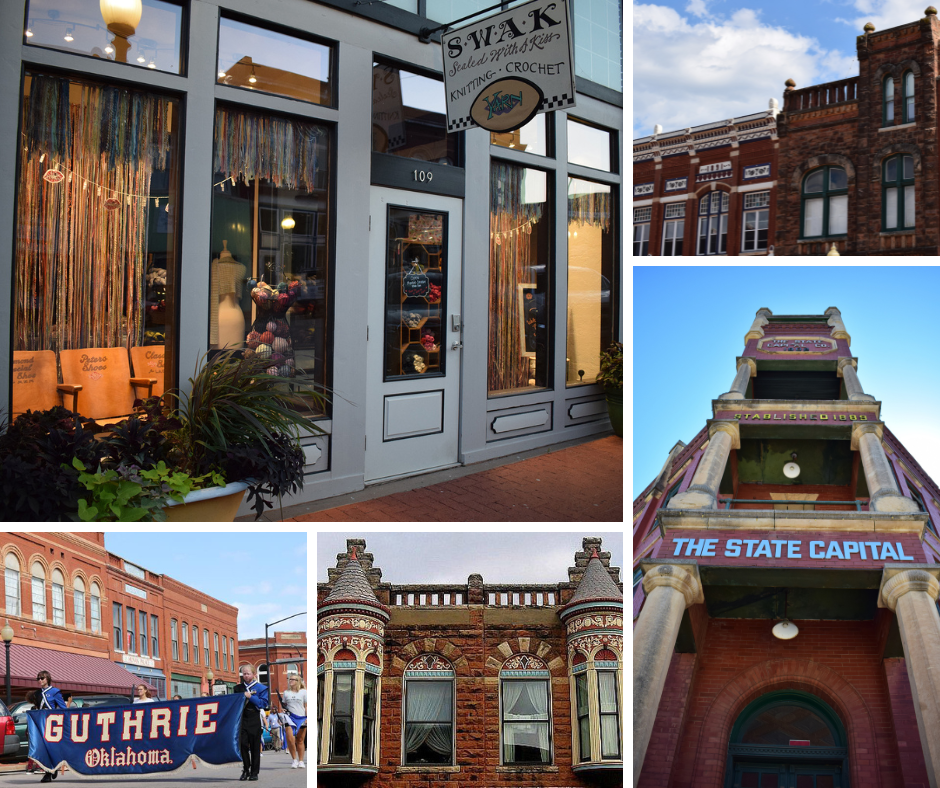 For nearly the past quarter century, Sealed with a Kiss has been cozily snuggled in the middle of the Guthrie Historic District, the largest on the National Historic Register. We love our art deco building, the wild-west history, and the Victorian-era architecture surrounding us.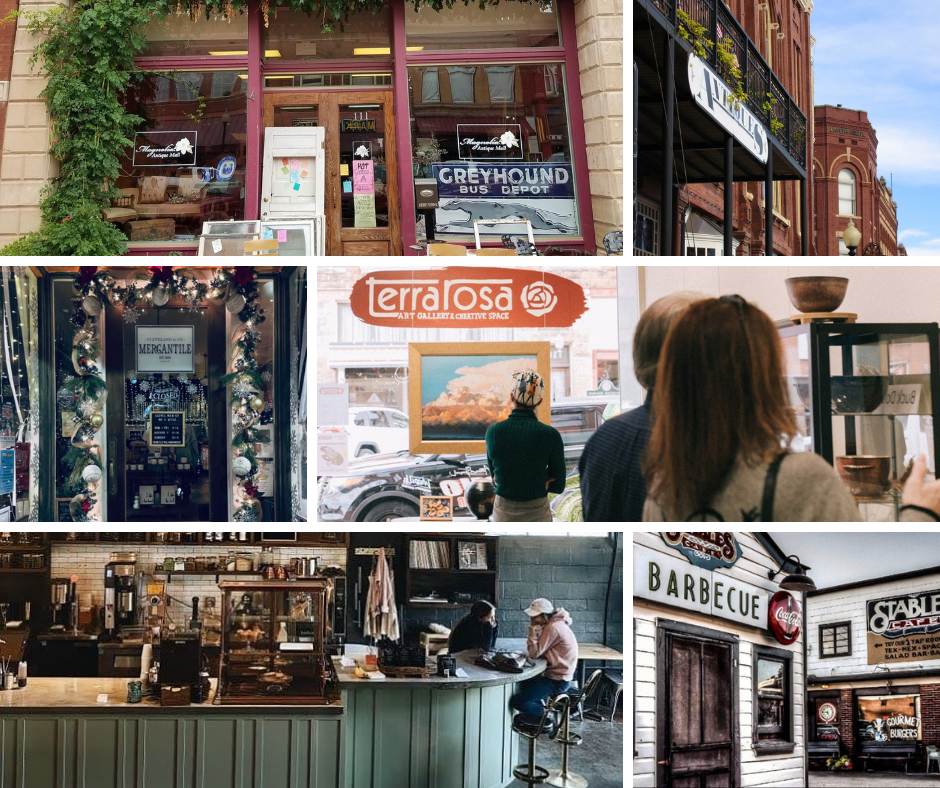 Cute boutiques, intriguing antique shops, and inspiring art galleries fill our historic district, along with welcoming coffee shops, delicious eateries, and other exciting finds.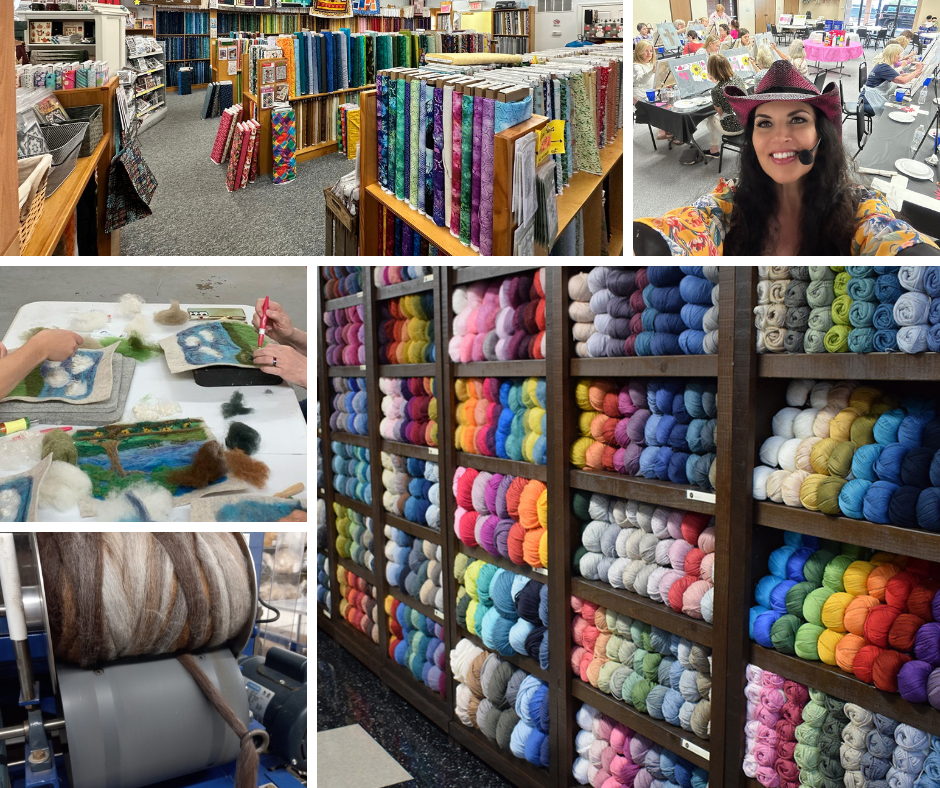 Guthrie is a hub for creative expression. Sealed with a Kiss is the steadfast leader, serving knitters and crocheters in our community for over three decades. Sooner Quilts is a destination for fabric lovers, with a tremendous selection and fabulous service. Guthrie also has a fiber processing mill, the Oklahoma Mini Mill. It is a fun place to tour!
Other opportunities to creatively express yourself are found throughout the town. Create unique works of art with Fibers of My Soul, a local fiber artist. Or catch a fun paint party with the Tipsy Artist. Tiffany has a huge following and is known for throwing the world's largest painting events!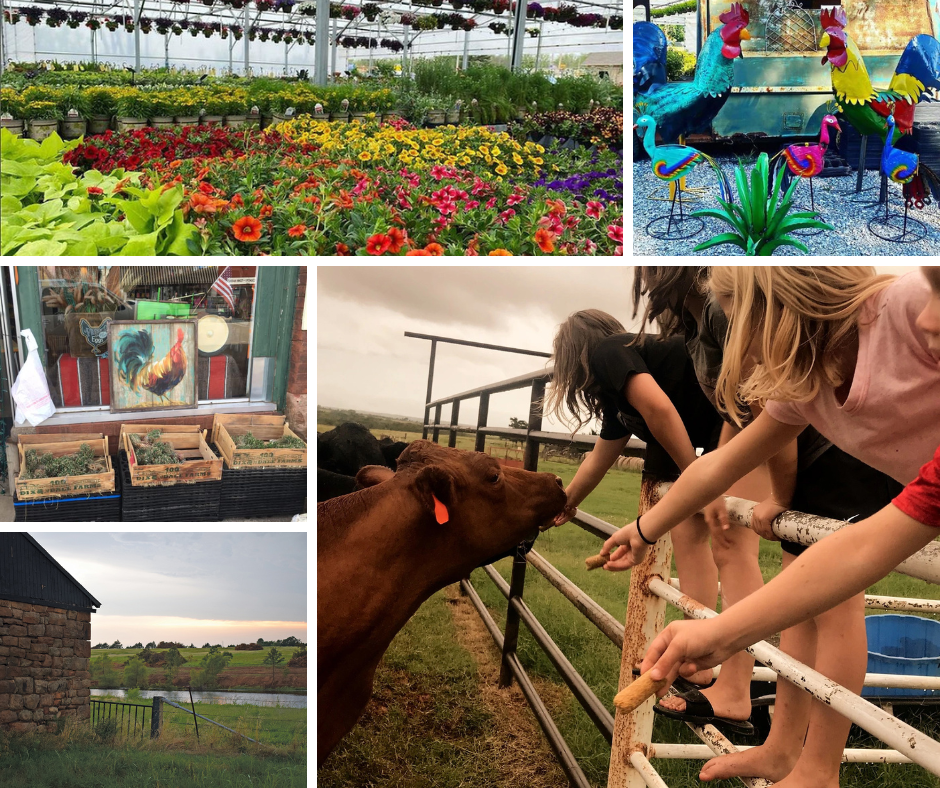 Farming is at the heart of our community. A feed store is the fixture of any agricultural community, and Willoby's has been the go-to spot for many generations. Dunagan Farms is a must-visit for lovers of farm-to-table meats. Locally grown plants and flowers abound at Tara Cotta, a retail outlet for Guthrie Greenhouses, a large commercial greenhouse serving our community for over a century. Drop in any local breakfast spot, and you'll find yourself surrounded by farmers!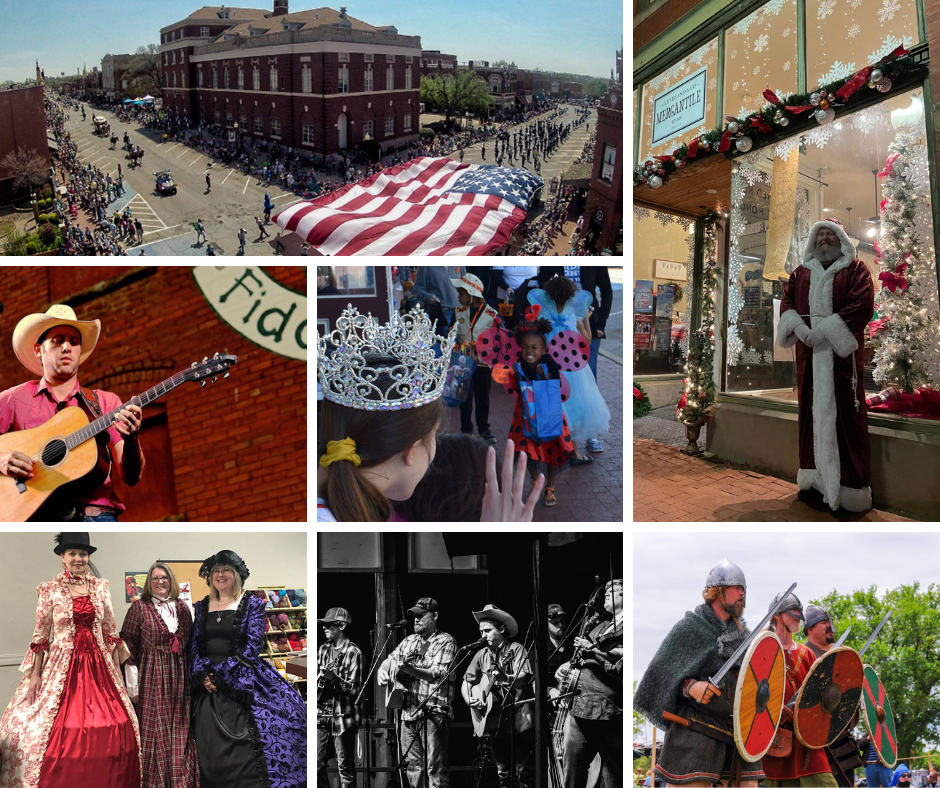 Our hometown hospitality is on full display during the numerous festivals held throughout the year. The festival season kicks off in March with the Guthrie Renaissance Festival, one of our newer and expanding events.
Guthrie's 89ers Day Celebration is our oldest and largest festival held every April with a massive parade, rodeo queens, carnival, chuck wagon feed, and all of the small-town feels.
Music is at the heart of our community! Red Brick Nights, a big downtown block party and music festival, kicks off in May and continues through September. So grab your lawn chair and join the fun! Other musical events happen throughout the year, including the Oklahoma International Bluegrass Festival, house concerts at the Magnolia Moon, and so much more.
Boo! Guthrie loves Halloween, hosting a huge downtown trick-or-treat for the children in our community. Get your scare on at Guthrie Haunts, or take a Ghost Walk filled with spooky tales and intriguing Oklahoma history.
Christmas is when our town shines the most, during our Territorial Christmas Celebration. The party kicks off Thanksgiving weekend and continues throughout the holiday season with a lighted parade, Victorian Walks, and even a big fireworks show!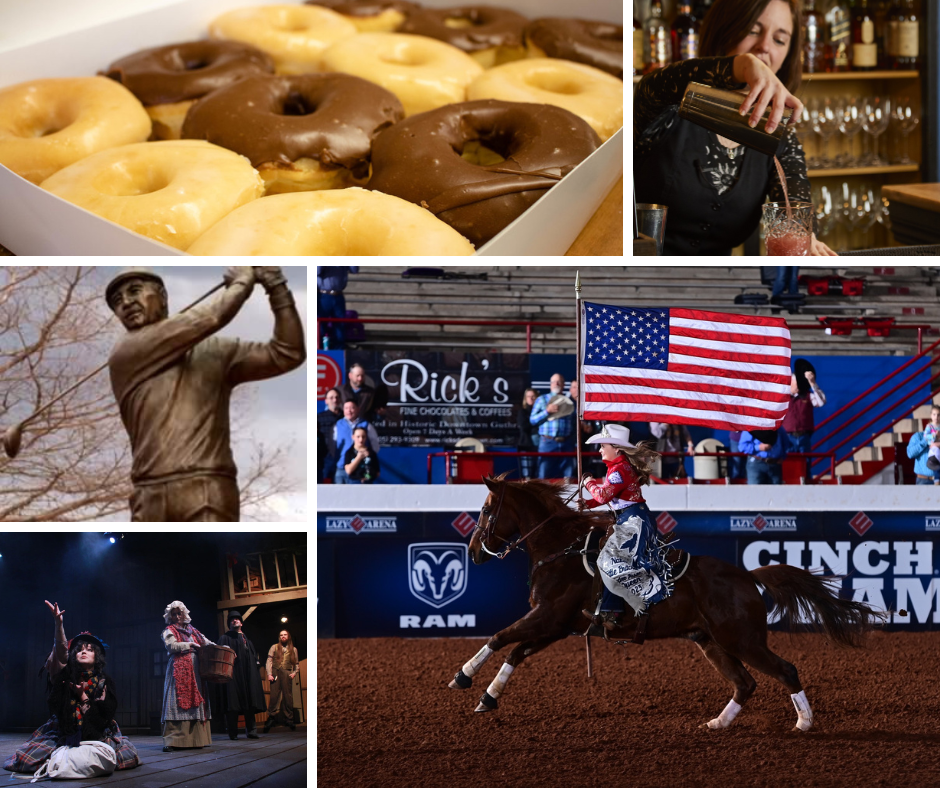 We have a distillery, the world's best donuts, PGA golf, first-class rodeos, a theatre, quirky wild-west history, and so much more to discover. There is so much to love about Guthrie! So come on over and experience our little town in person. You won't be disappointed!