Login
Log in if you have an account
Dont have an account? Register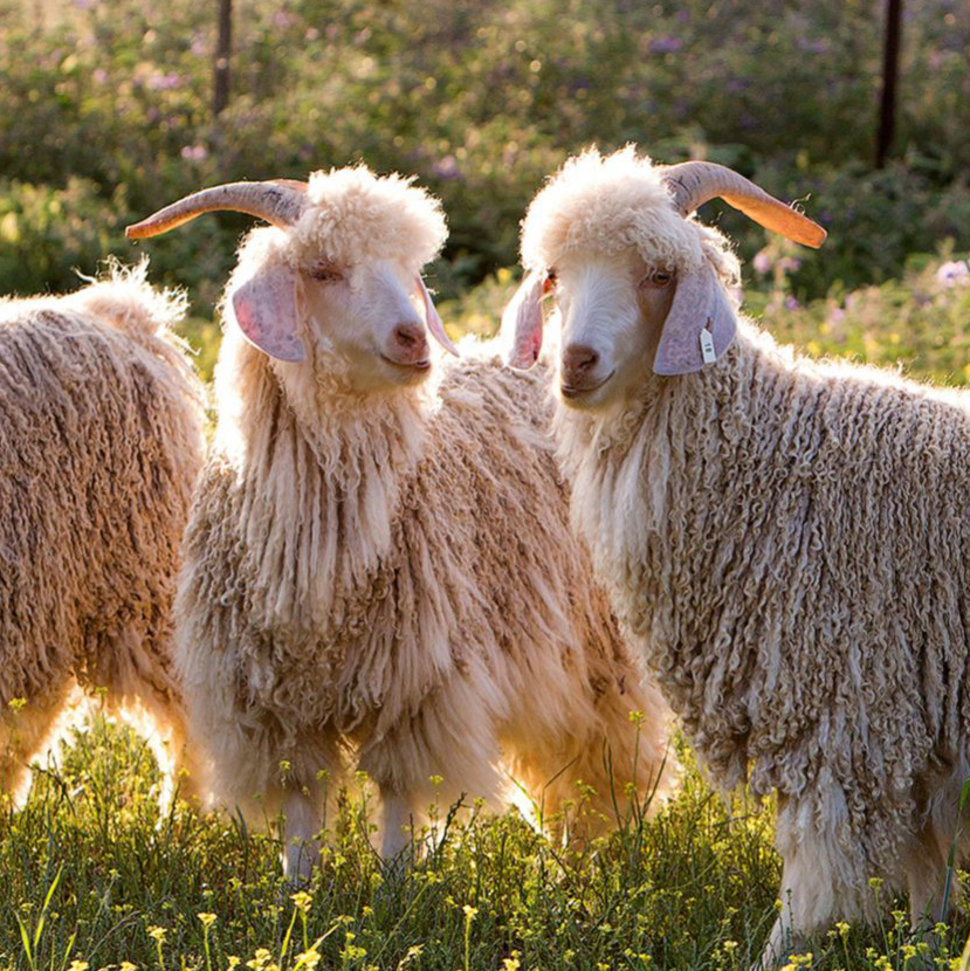 Did you know that South Africa produces most of the world's mohair? South African mohair is the gold standard when it comes to this incredible fiber. Mohair is from the hair of angora goats, not to be confused with angora that is from rabbits. Not the same! Mohair has a gorgeous natural sheen and lustre. It loves dye! No fiber takes color quite like mohair. Mohair is extremely durable and non-flammable, immediately turning to ash instead of burning. While mohair gets a bad rap for being itchy, high-quality mohair yarns can be super soft and South African mohair is the top-of-the-line when it comes to this fiber.
Angora goats are not native to South Africa, and how they got there is the result of an epic screw up. In1838 the Sultan of Turkey sent 12 rams and one ewe to the Port of Elizabeth in South Africa as a gift. At the time, Turkey controlled a powerful mohair empire. In order to protect this industry, the sultan ordered the rams to be rendered infertile before making the journey. But there was one wee problem - the ewe was already pregnant and even gave birth to her kid on the journey to South Africa. This ewe and her kid formed the foundation for the South African mohair industry, that now dominates the global production today. Unlike many other mohair producing regions, South African goats can grow their fleeces year-round, allowing the farmers to produce two seasons a year.
Rowan has a strong alliance with the Mohair South Africa. Kidsilk Haze is one of Rowan's top selling yarns. The soft halo of mohair combined with the vibrancy of silk creates a lightweight and gorgeous yarn. It knits and crochets beautifully, worked with a wide range of needle sizes either alone, multi-stranded, or in combination with other yarns for a seemingly endless variety of options.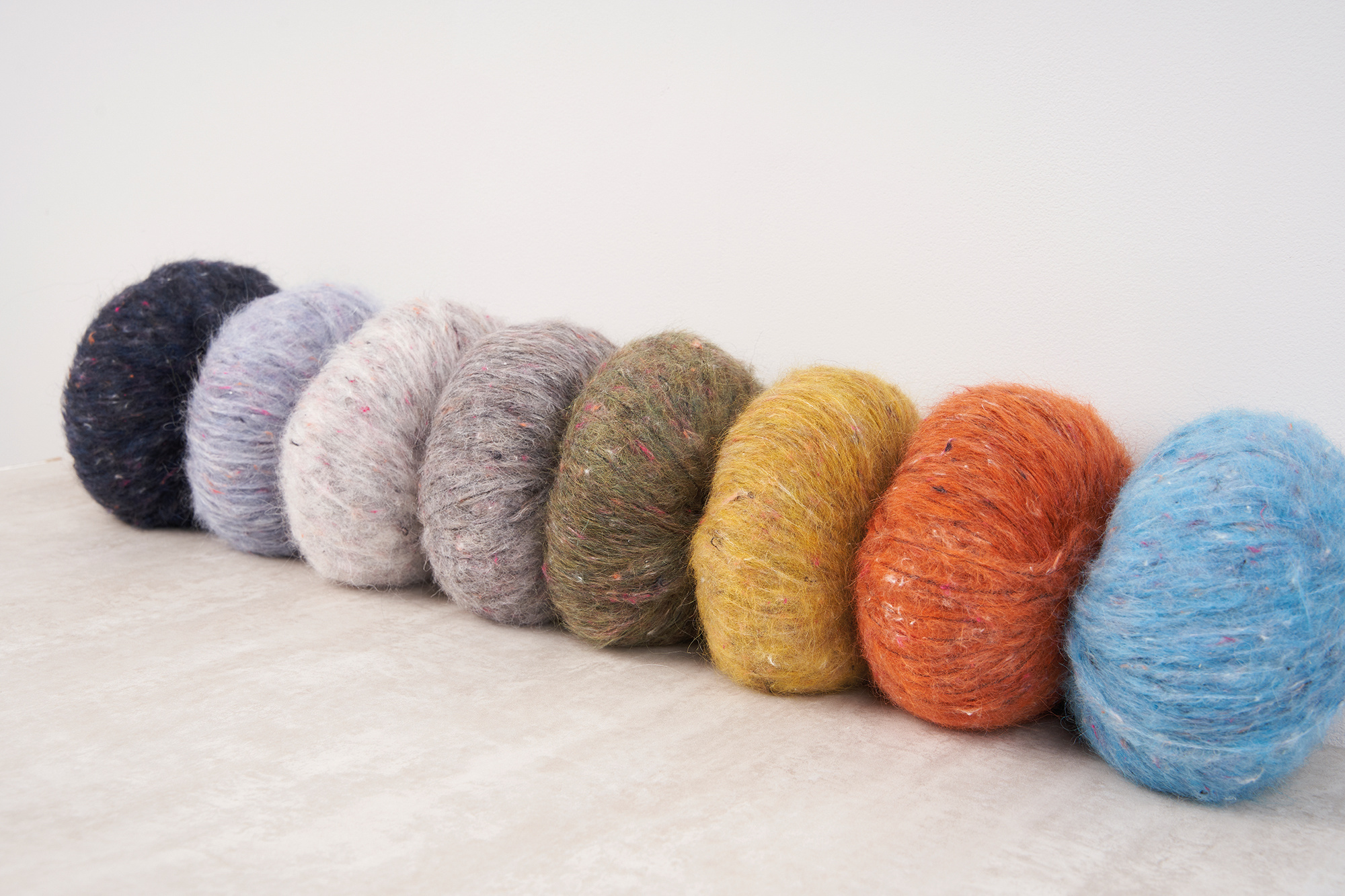 We are loving Rowan's newest mohair addition - Tweed Haze. South African mohair, combined with superfine alpaca with a cotton core giving structure to its chainette construction. It is so lightweight and soft, and the tweed effect makes for a truly unique combination. Lisa Richardson has created twelve designs for Tweed Haze, with garments and accessories including many color work pieces. This Draft cowl is worked with five shades in a mosaic garter stitch pattern created with simple slip stitches.
Treat yourself to the joy of working with South African mohair!