Login
Log in if you have an account
Dont have an account? Register
Uruguay Travelogue
30 Apr 2023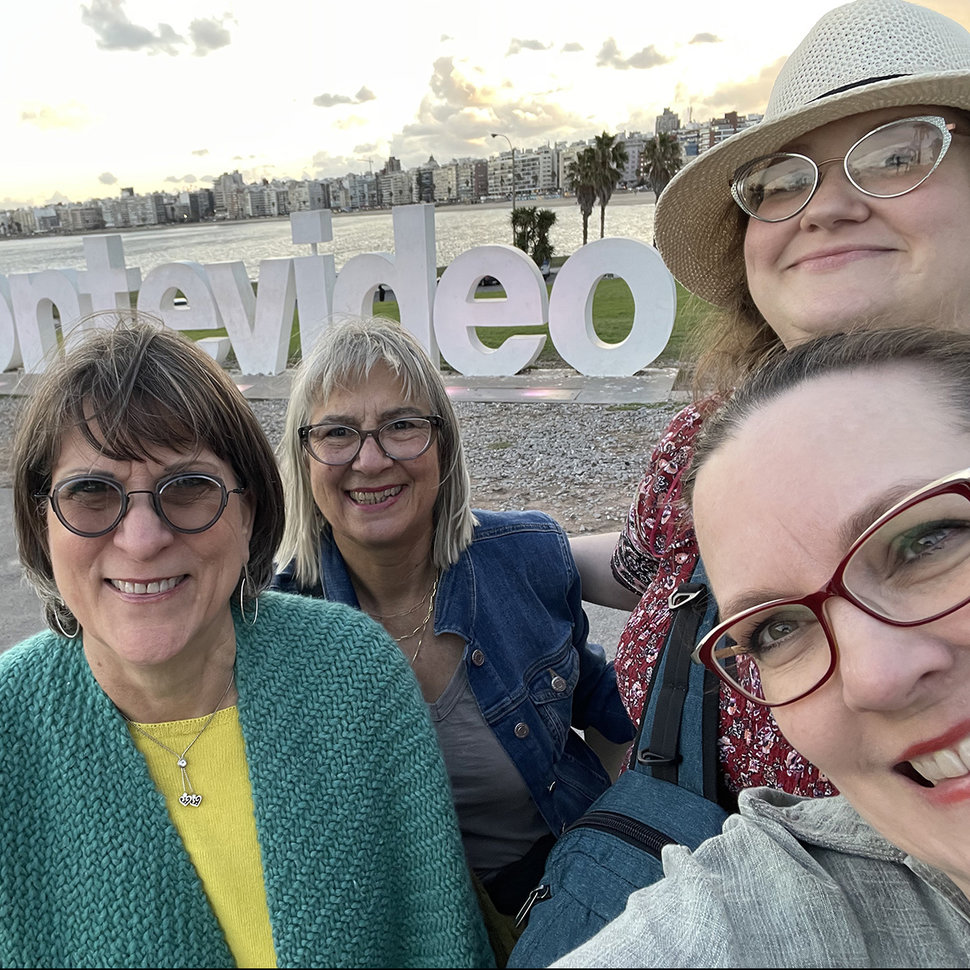 We recently returned from an incredible trip to Uruguay. Last winter, our friend Shawndalynn won a trip to Uruguay after being awarded a special scholarship from sponsors Pompom Magazine and Fairmount Fibers, the US distributor for Manos del Uruguay. The scholarship did not cover airfare, but through the incredible generosity of friends and customers, Shawndalynn raised more than needed, allowing her to enjoy the trip thoroughly.
Realizing that such a long journey was beyond her ability to tackle alone, Renee and I decided to join her. The three of us had a wonderful time!
Montevideo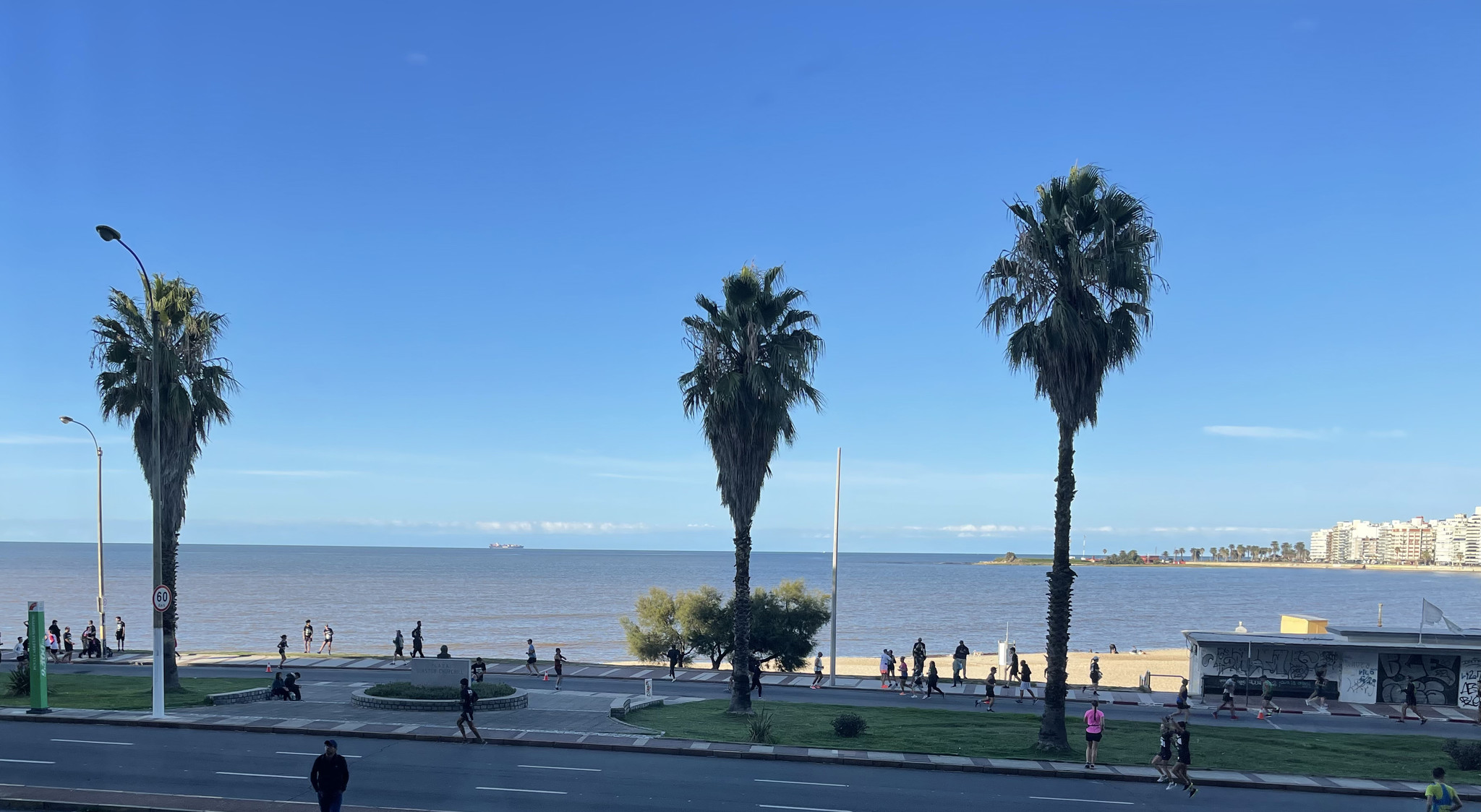 We spent four days in Montevideo. Over half of the population of this small South American country lives in Montevideo, a very modern and exciting capital city. A beautiful coastline and beach surround much of the city, with its famous Rambla, one of the longest esplanades in the world.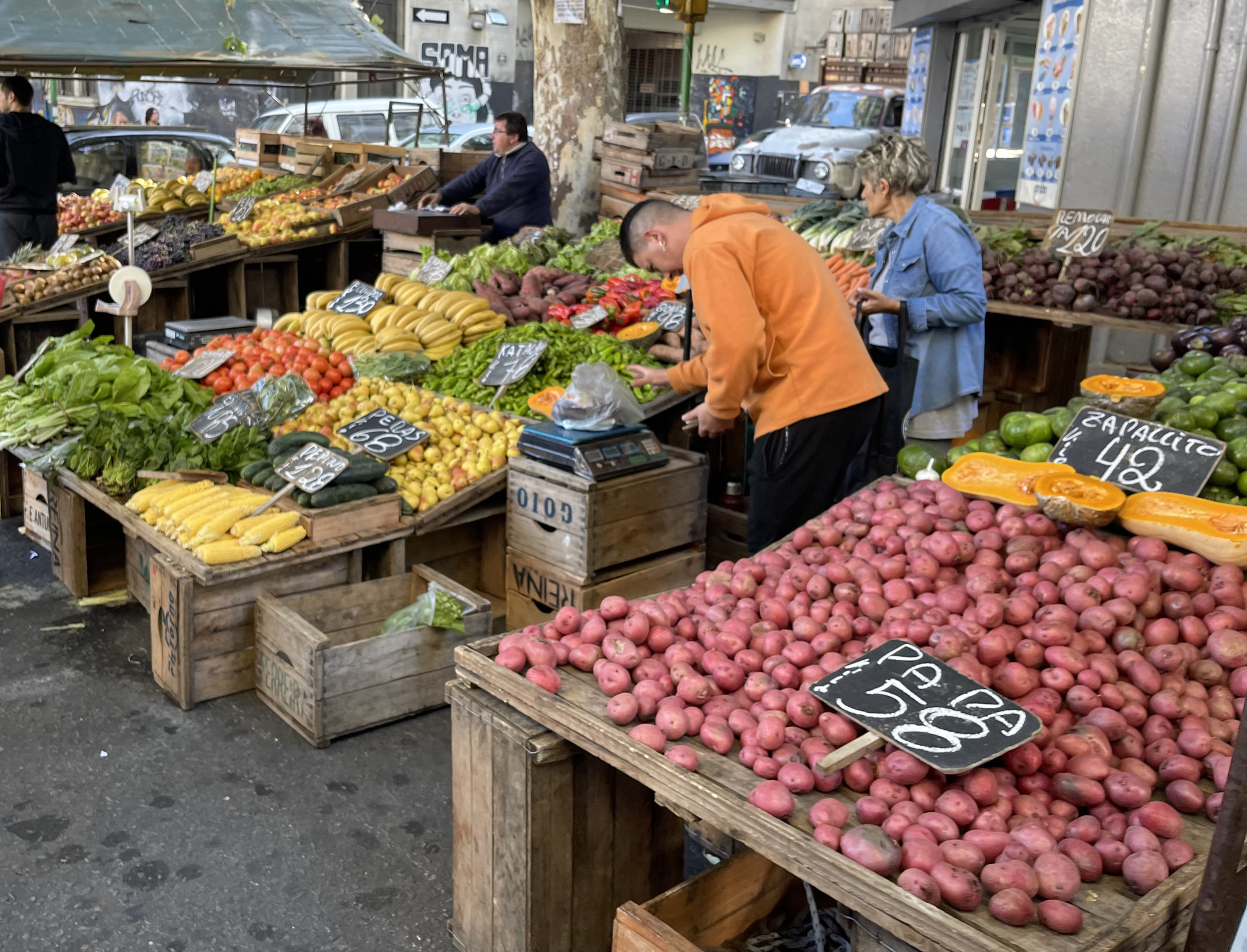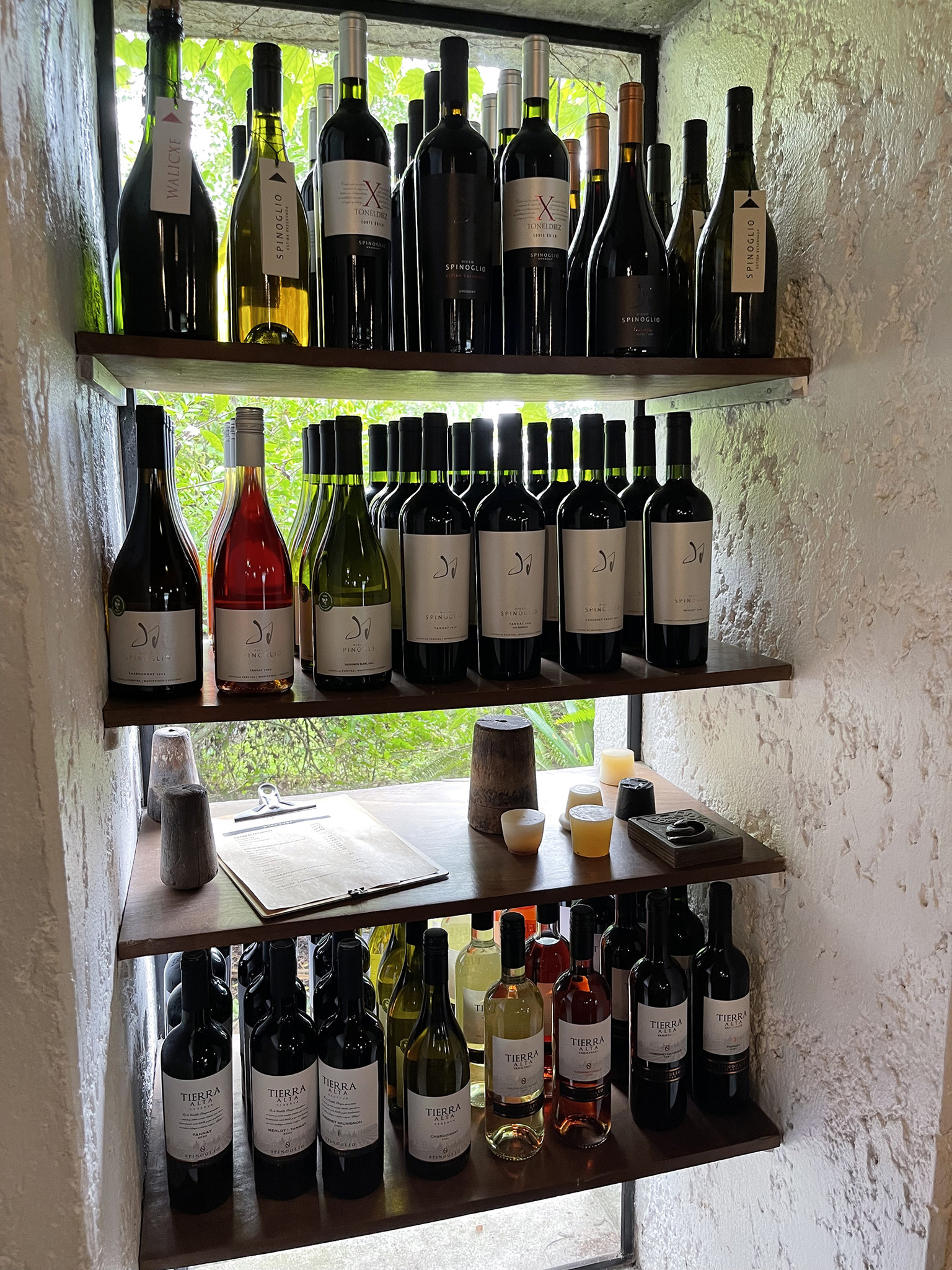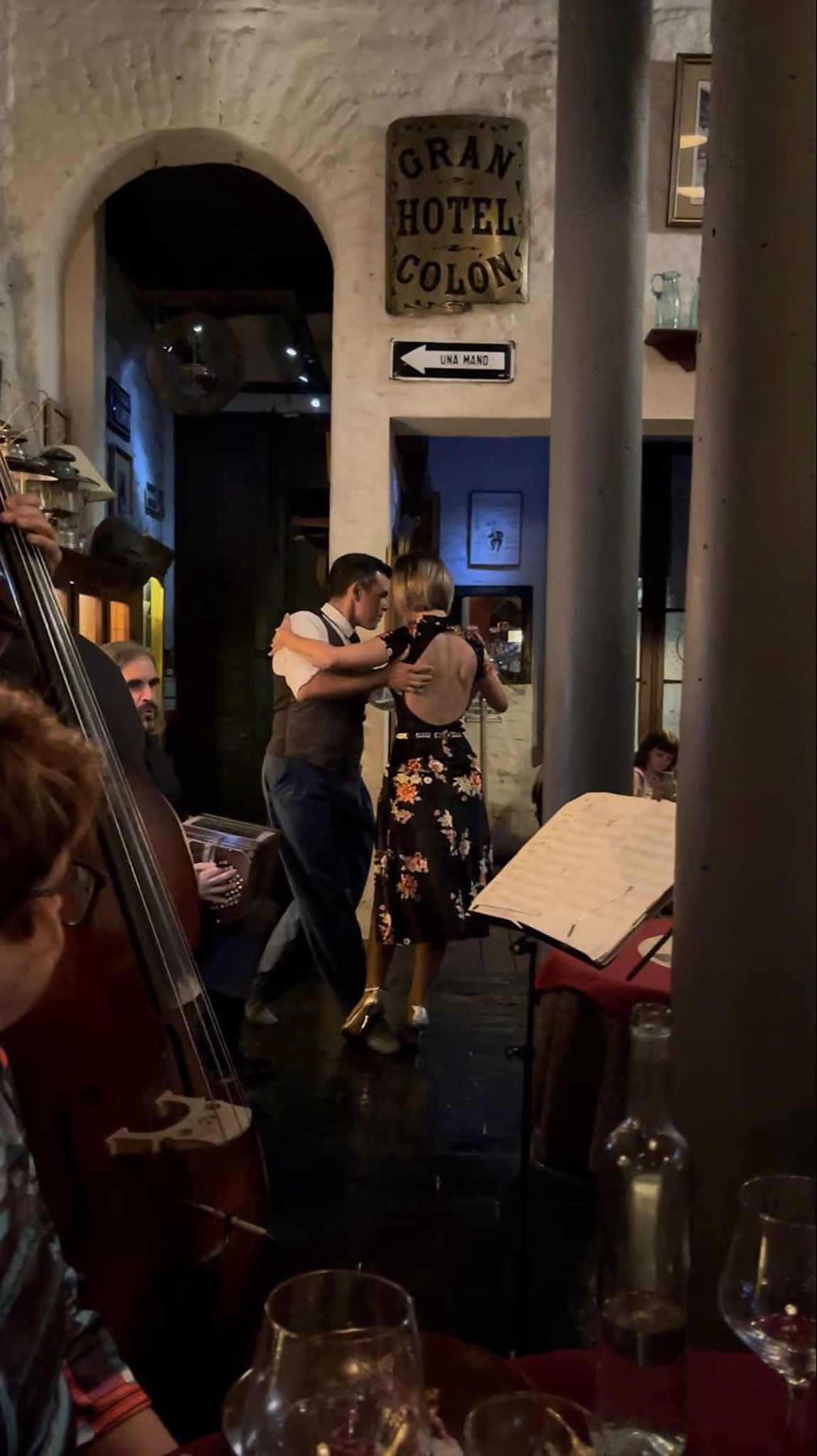 During our time in Montevideo, we visited the Tristan Narvaja Flea Market, enjoyed an incredible Tango dinner, were treated to lunch and a tasting at the Spinogolio Winery, and most importantly, visited several Manos del Uruguay stores, including their flagship outlet store.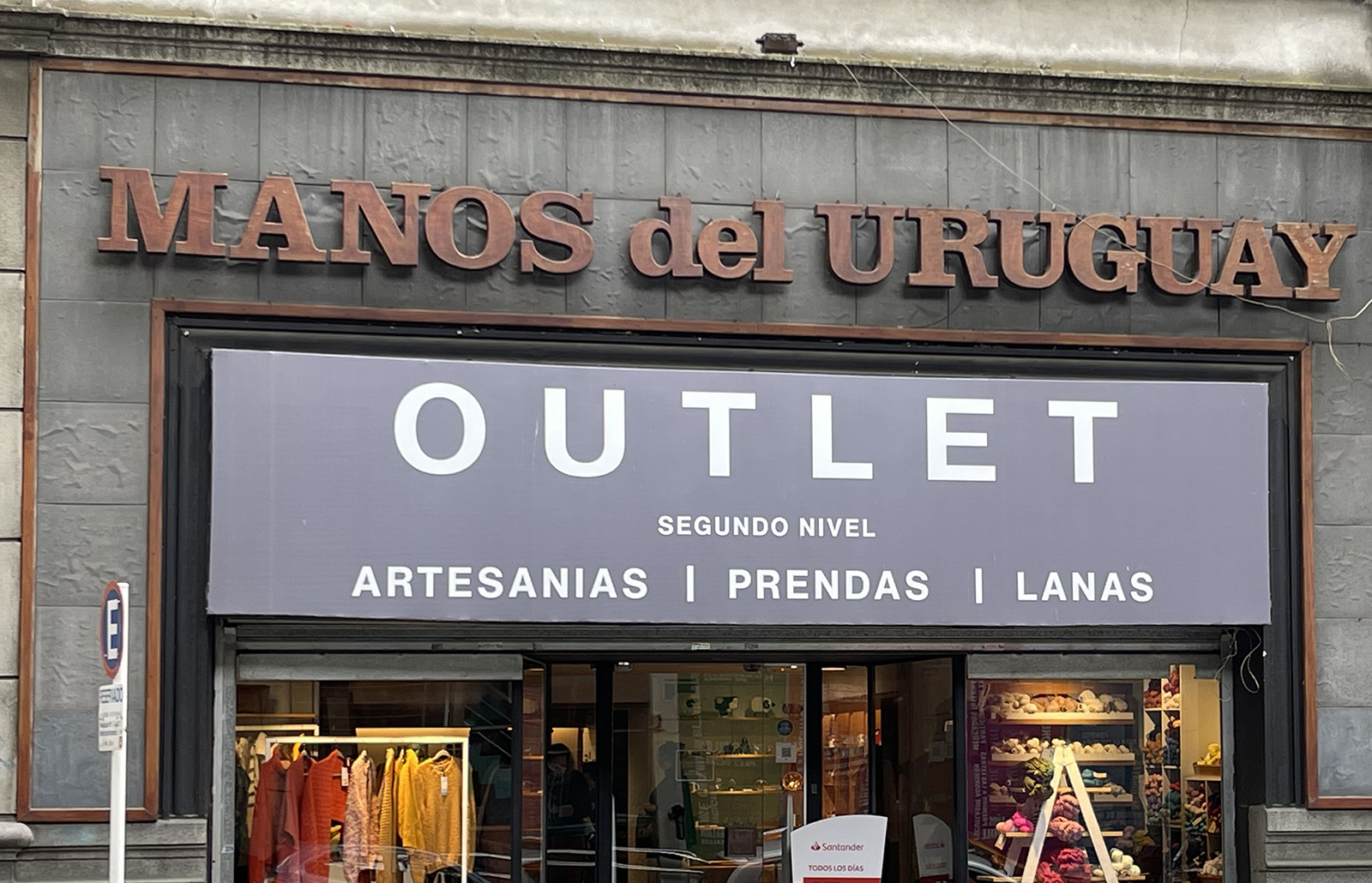 Yarn is sold only at the outlet store, with the other boutiques focusing on their beautiful ready-to-wear garments and home accessories.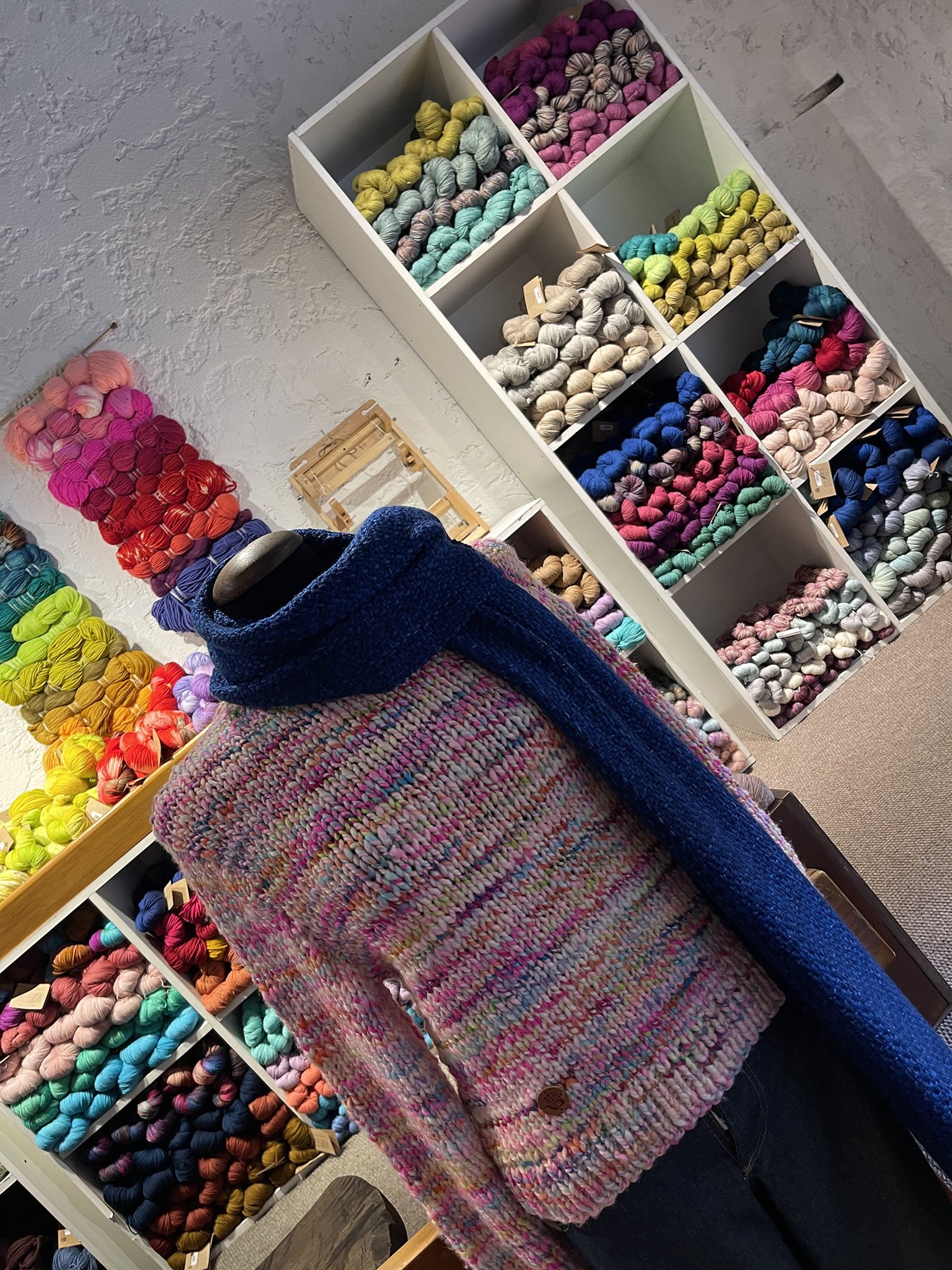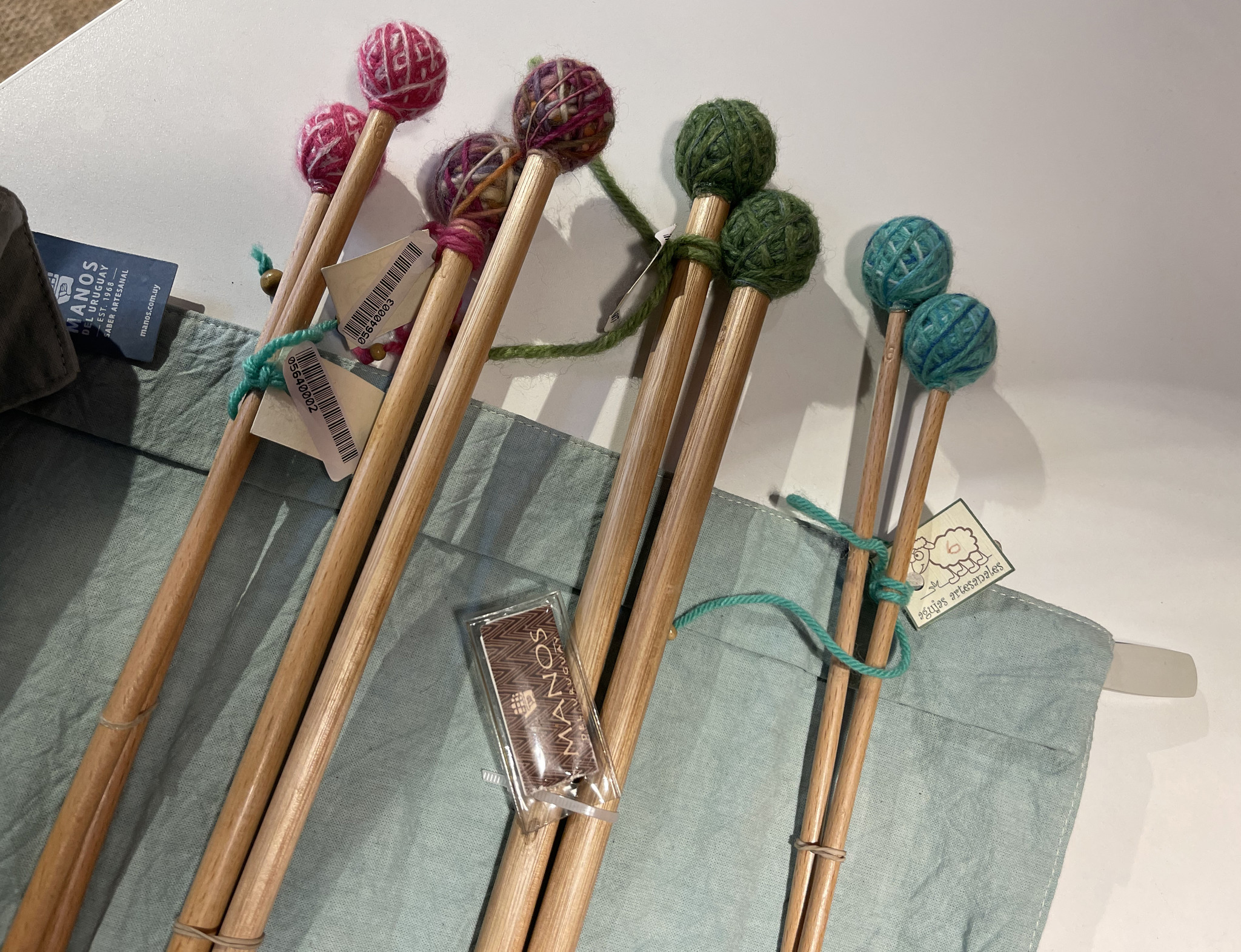 We toured many sites in Montevideo, including Ciudad Vieja, the historic old city. What a beautiful place!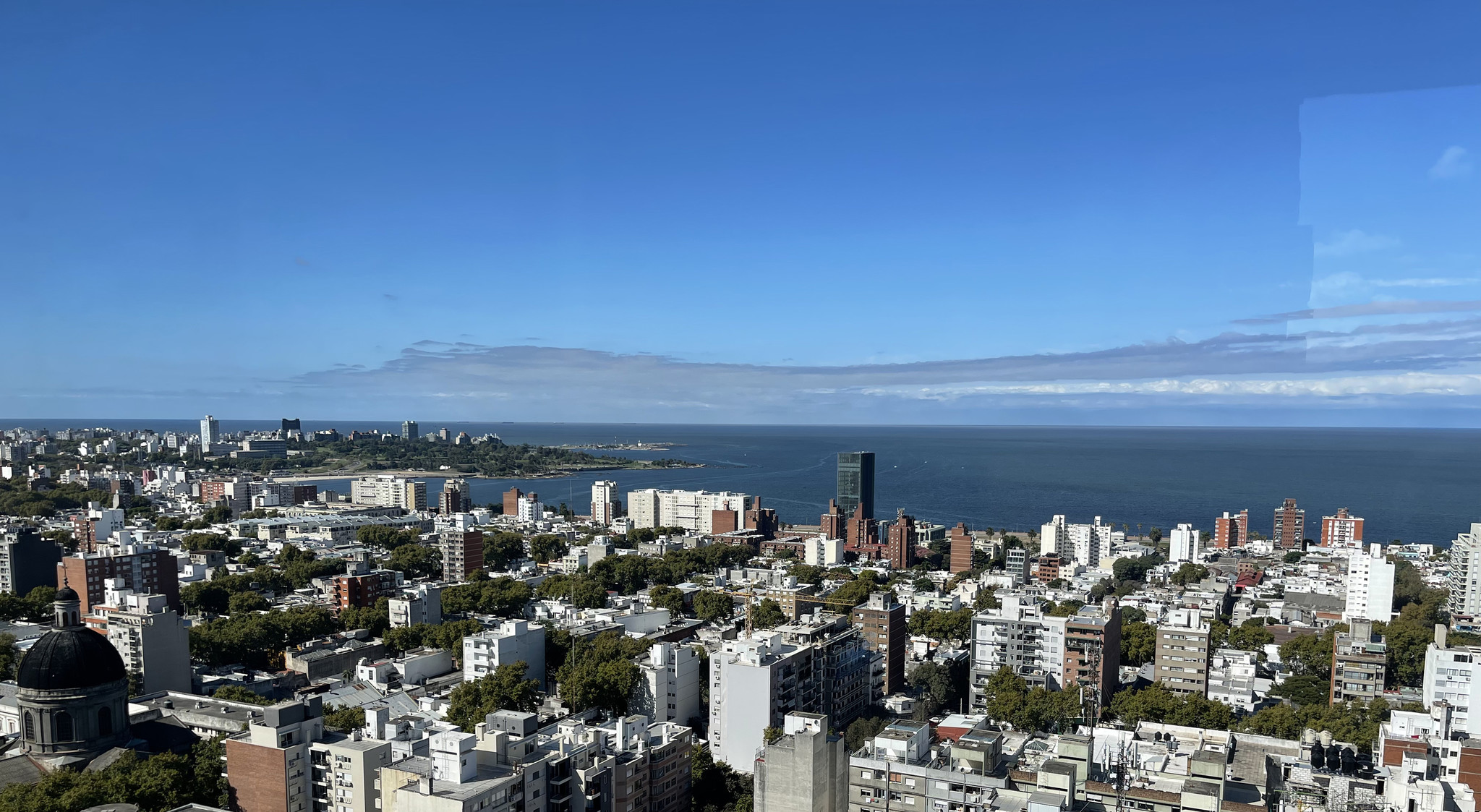 Uruguayan Countryside
The rural portion of our tour began with a stop in Fray Marcos.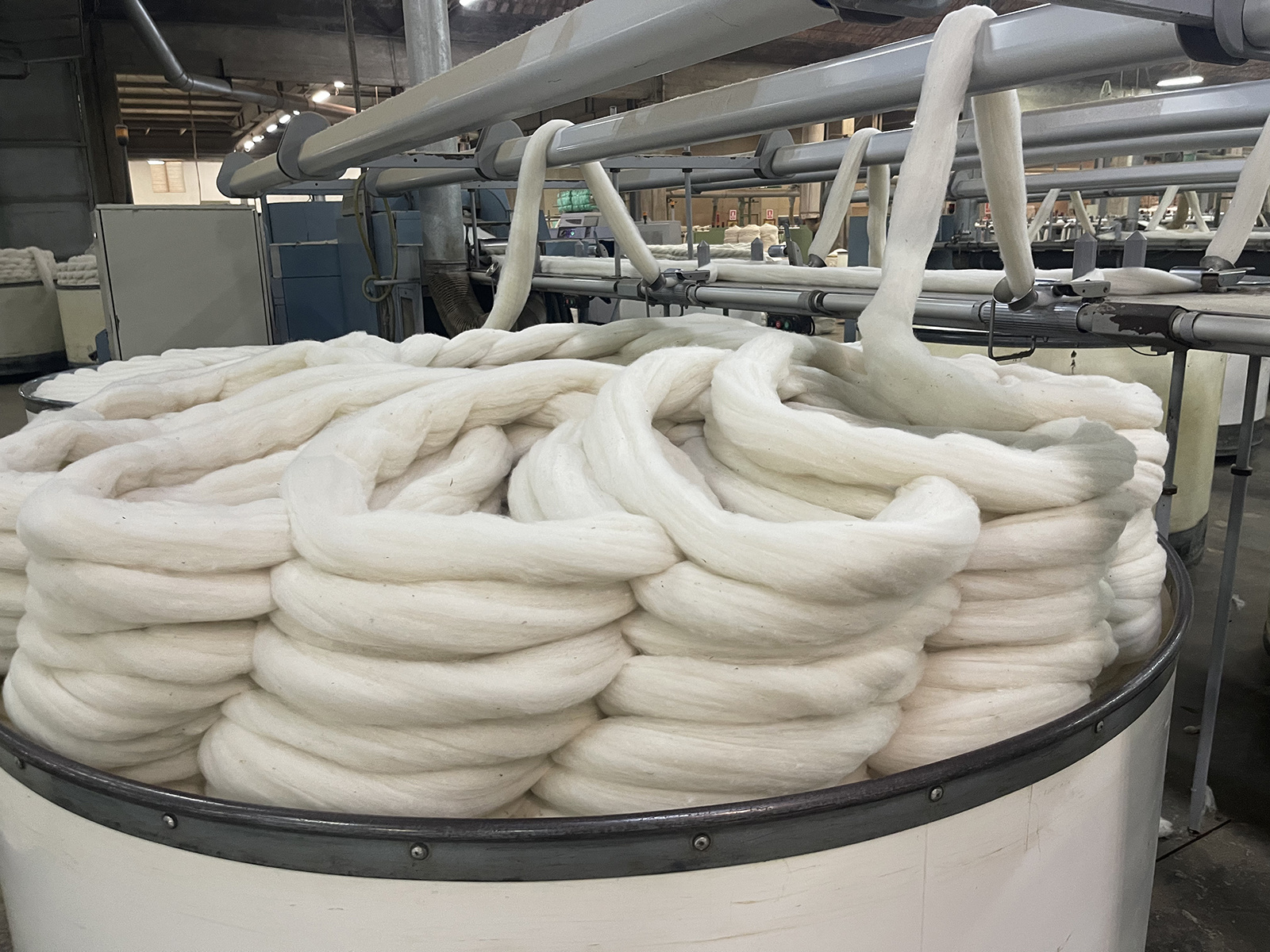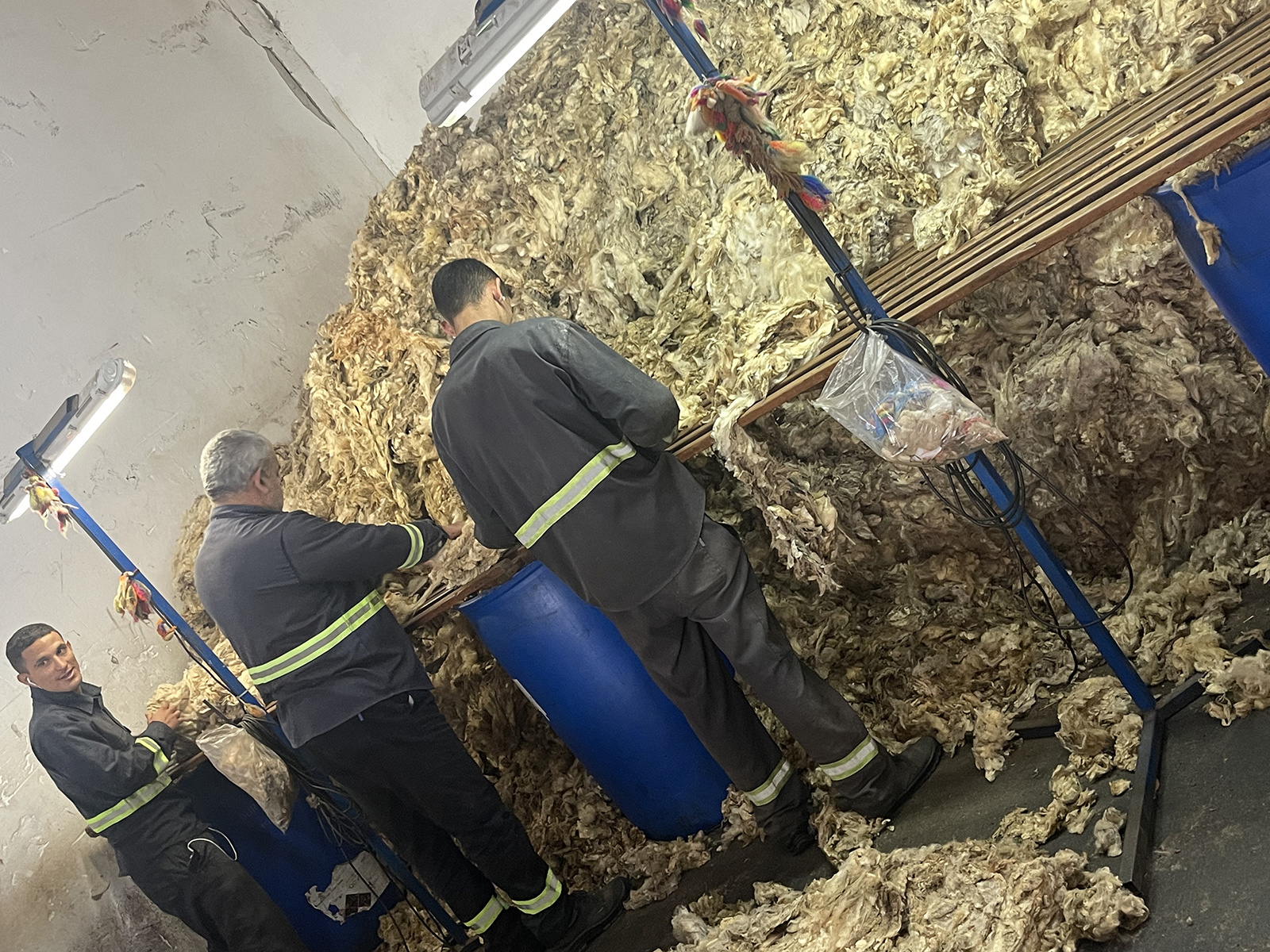 After touring a wonderful wool mill, we visited Manos del Uruguay's Fray Marcos cooperative. At this cooperative, the women create sweaters and garments for the Manos del Uruguay collection and many top designers, including Ralph Lauren. At the cooperative, several of the women work on knitting machines, which is considered hand knitting in the ready-to-wear world. Those that hand knit "on two needles" pick up the supplies and instructions from the cooperative and work from home. Uruguayans prefer to knit with very long straight needles!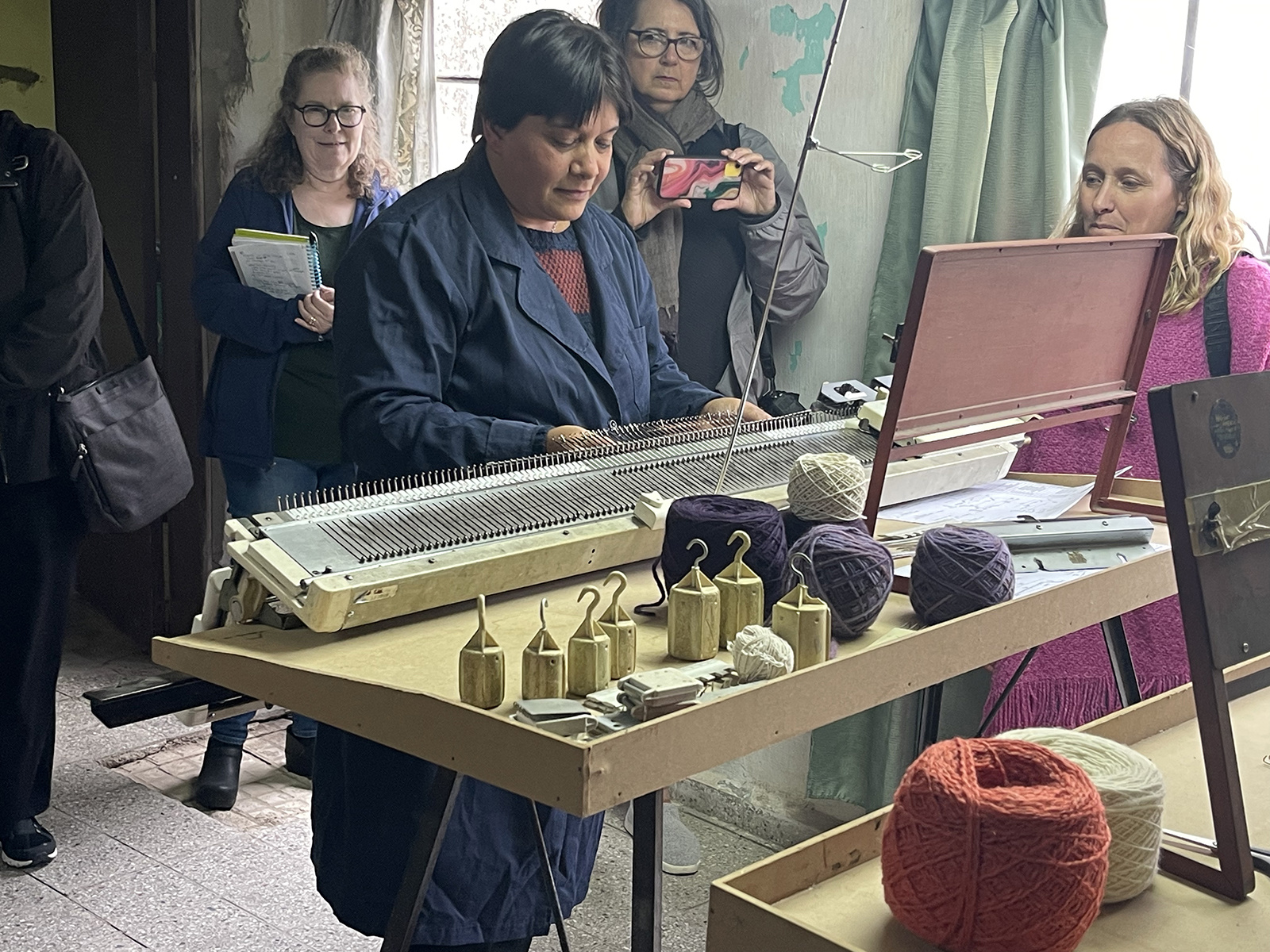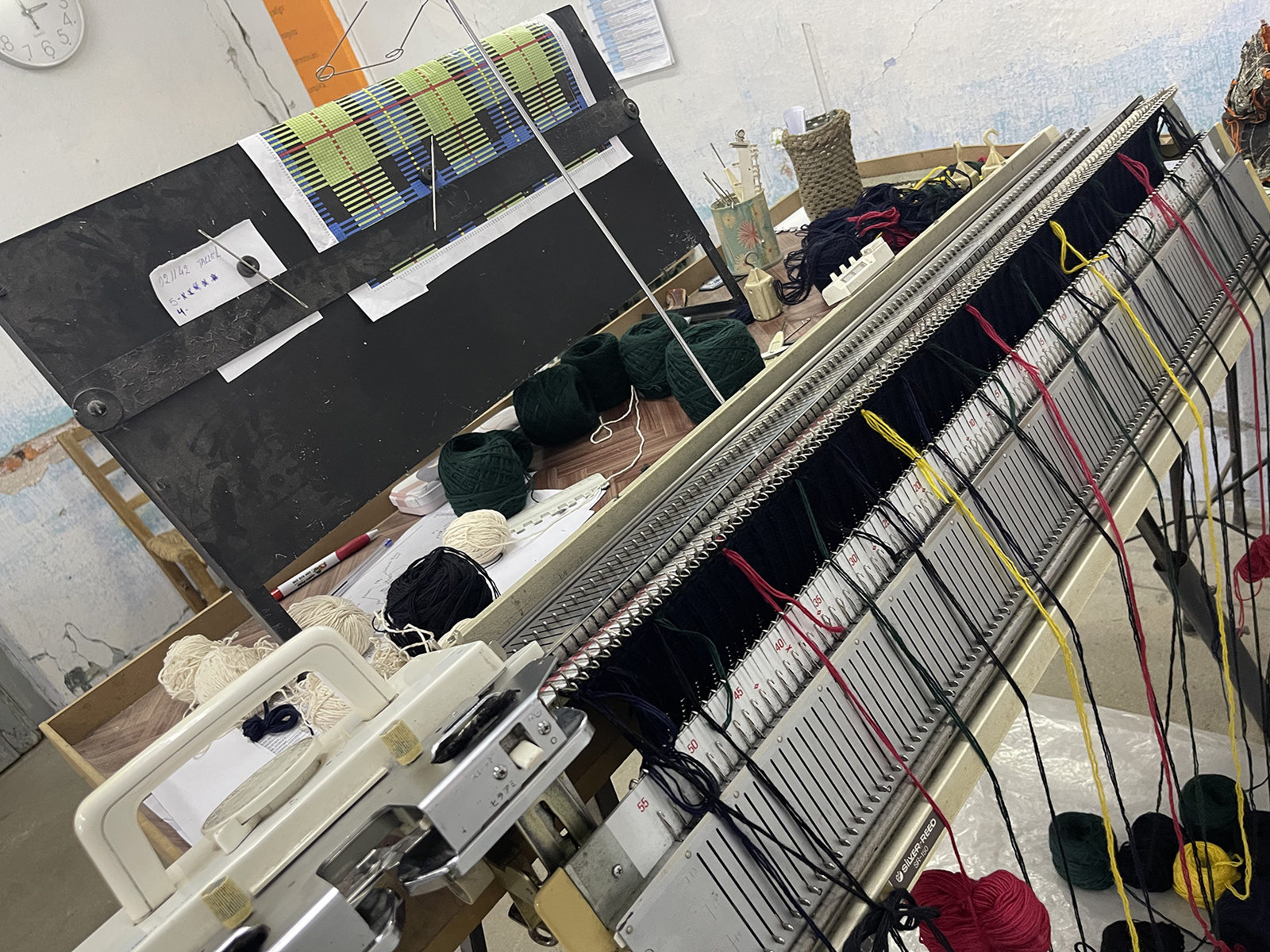 We settled in at San Pedro de Timote, an incredible former working ranch. What a beautiful place! At one time, the sheep raised at this ranch were among the best in the world.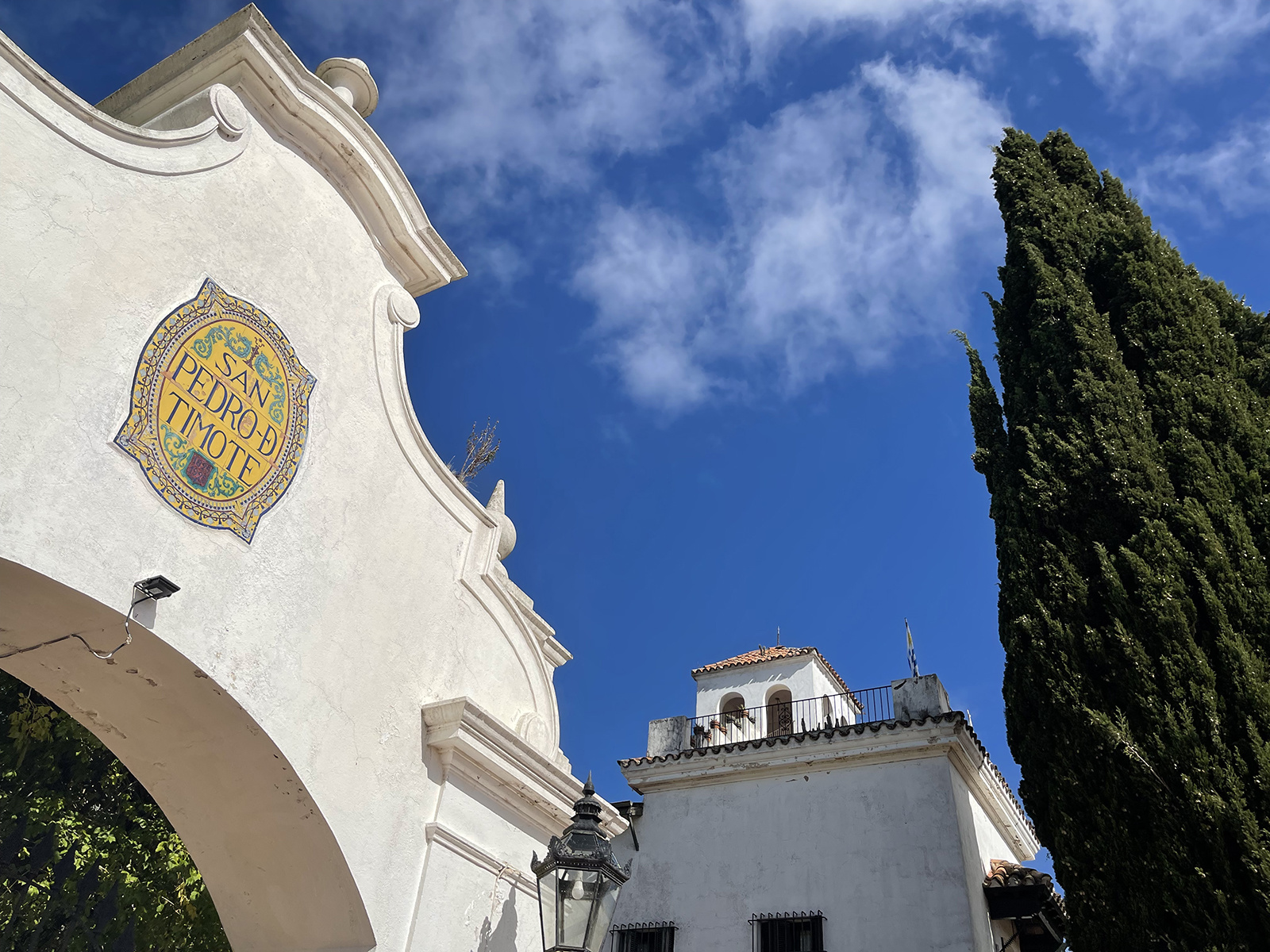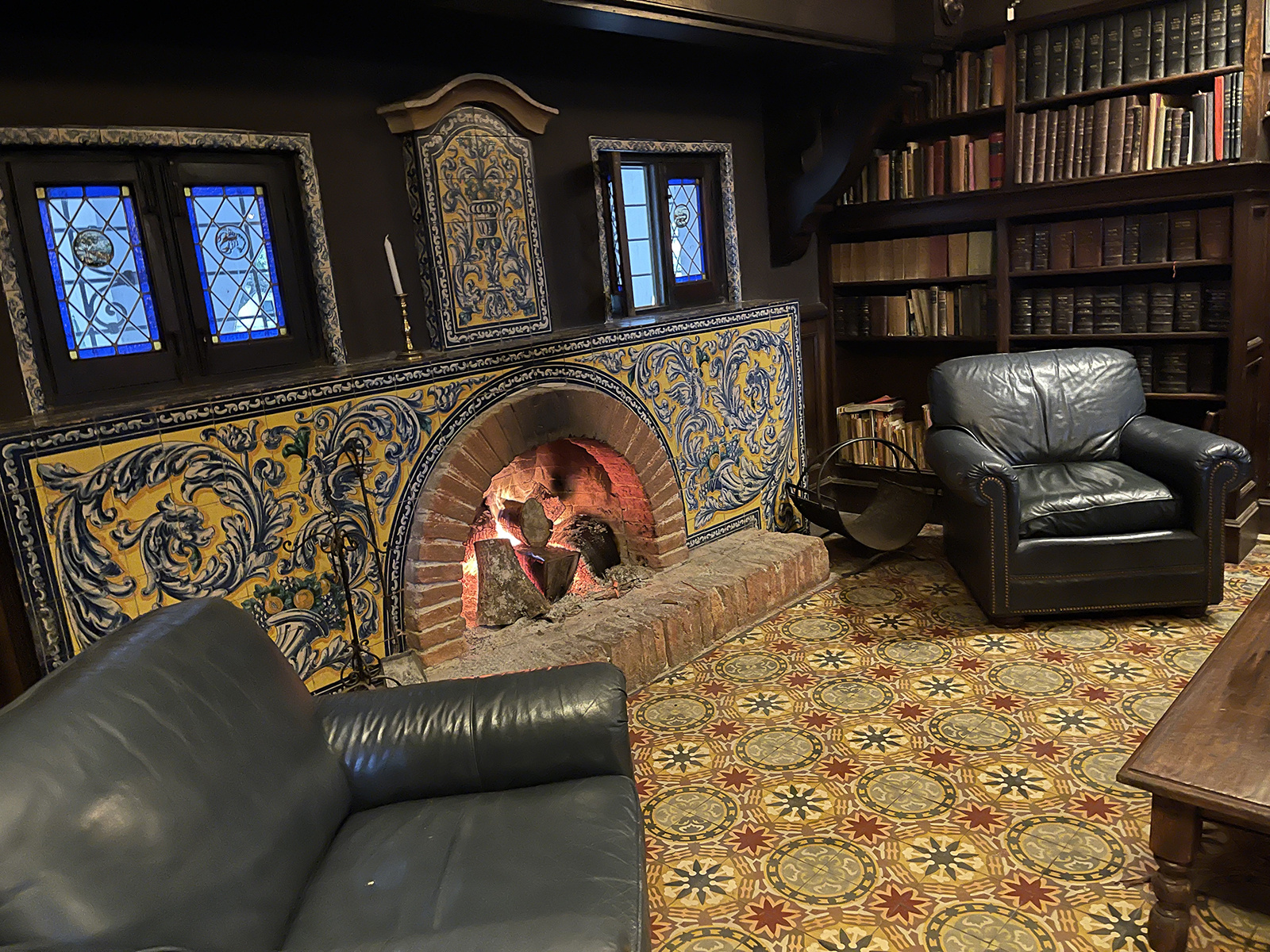 We departed the ranch and traveled further into rural Uruguay to visit Dragón, the cooperative where much of the Manos yarns sold in our shop are dyed. Everyone enjoyed meeting the women and dyed a few skeins to take home.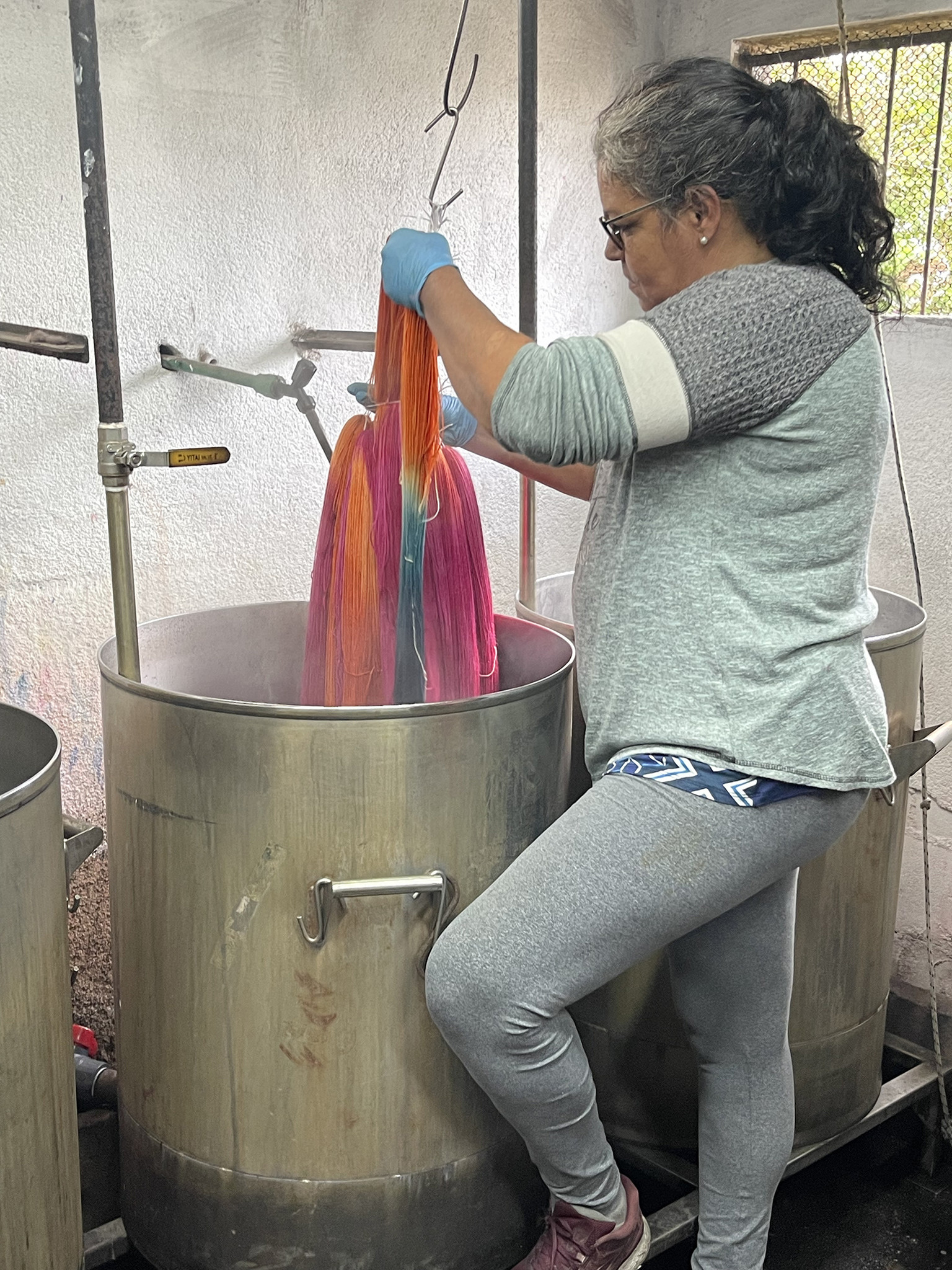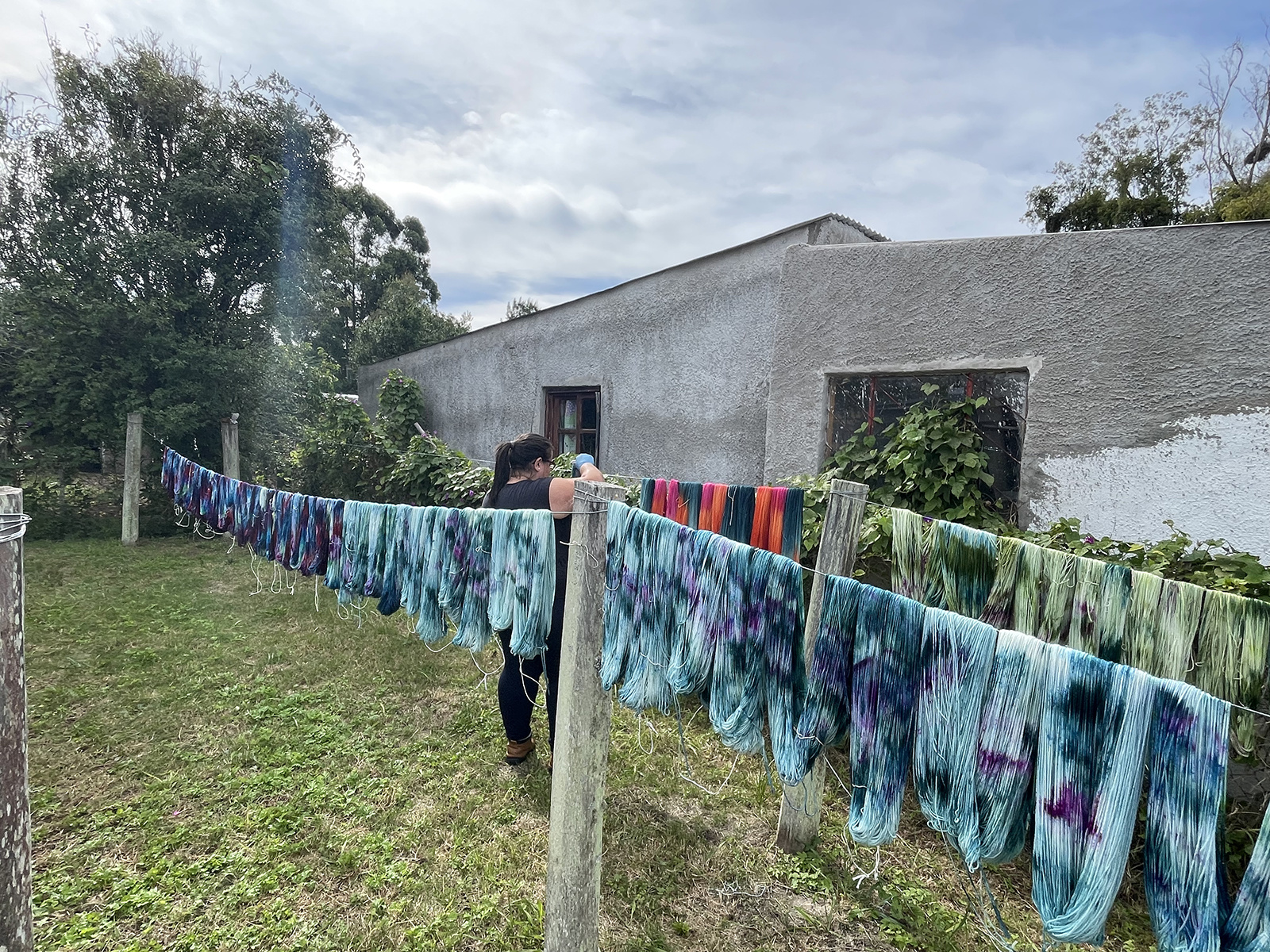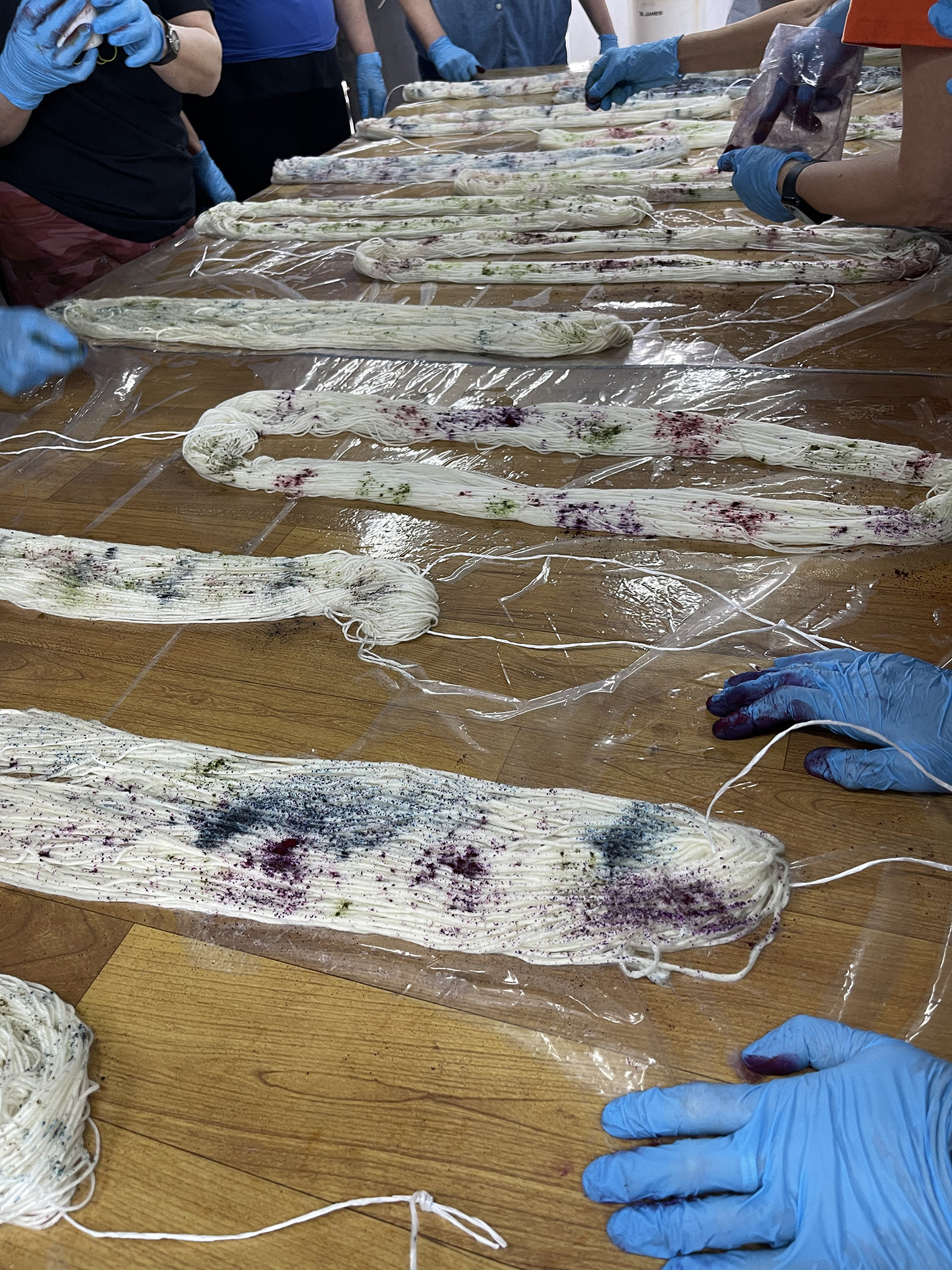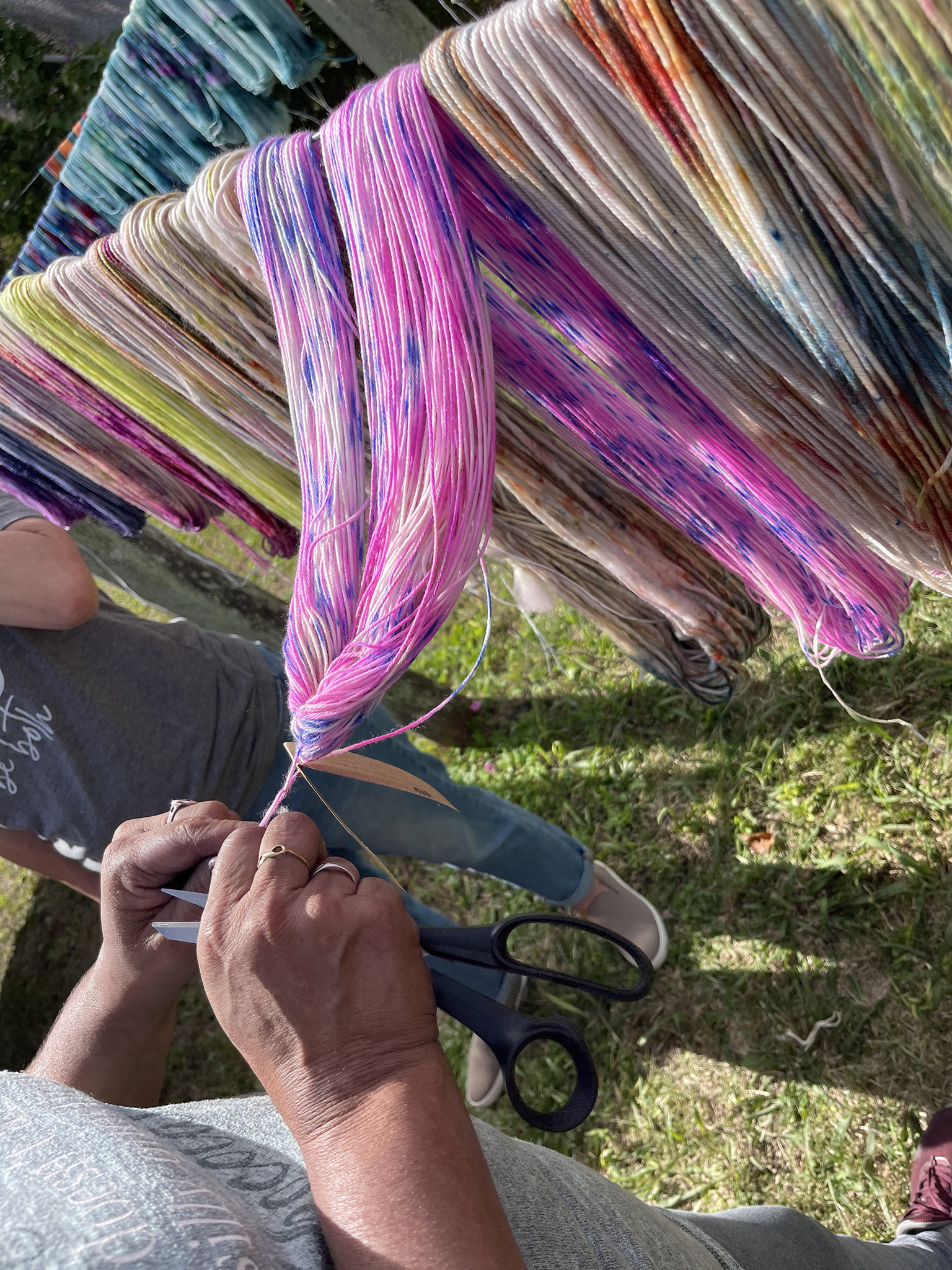 Our final countryside adventure was quite a treat, with a stop at Balcon del Abra, a picturesque bed and breakfast where we enjoyed an incredible lunch in the company of many fun rescue animals.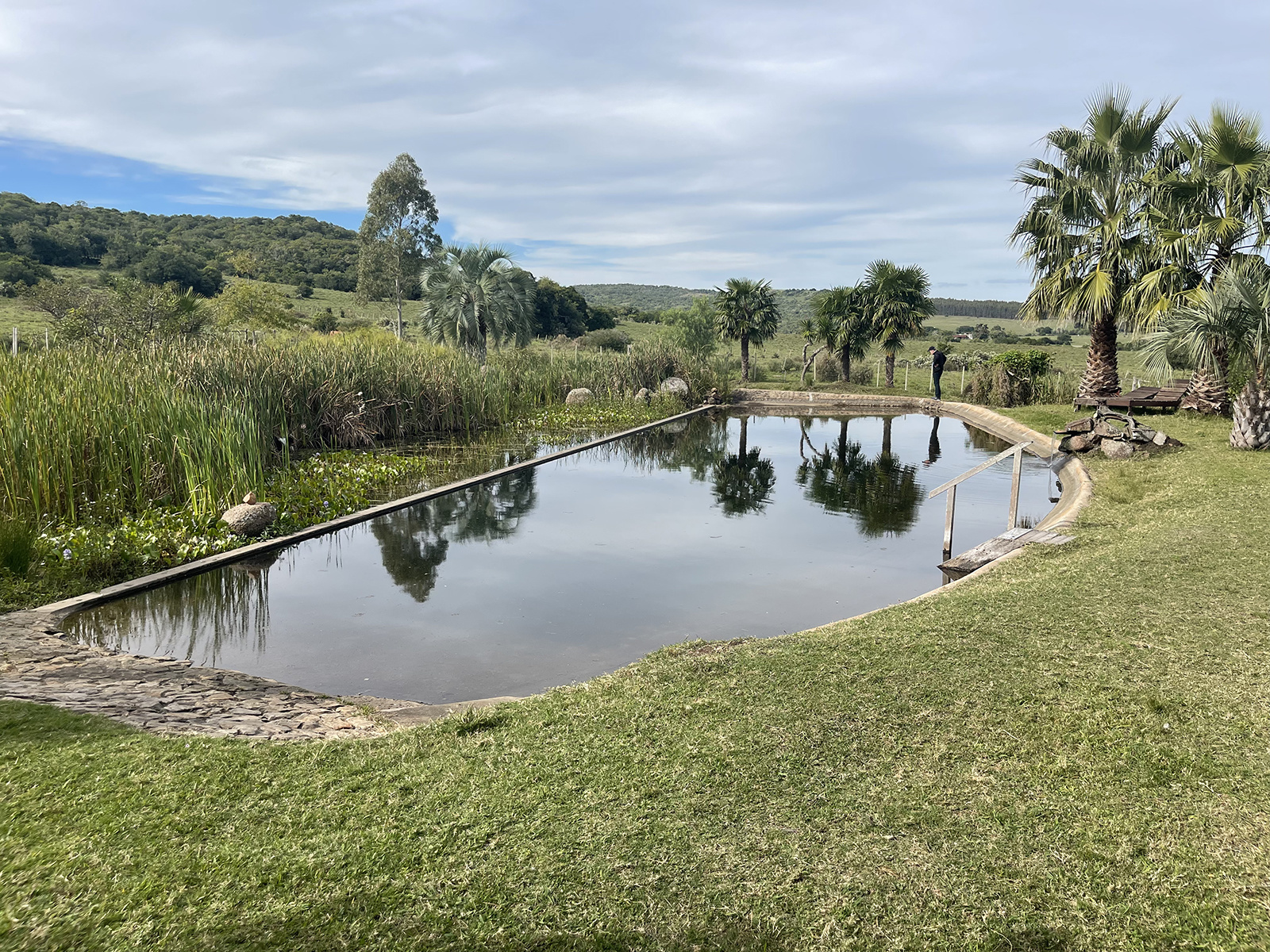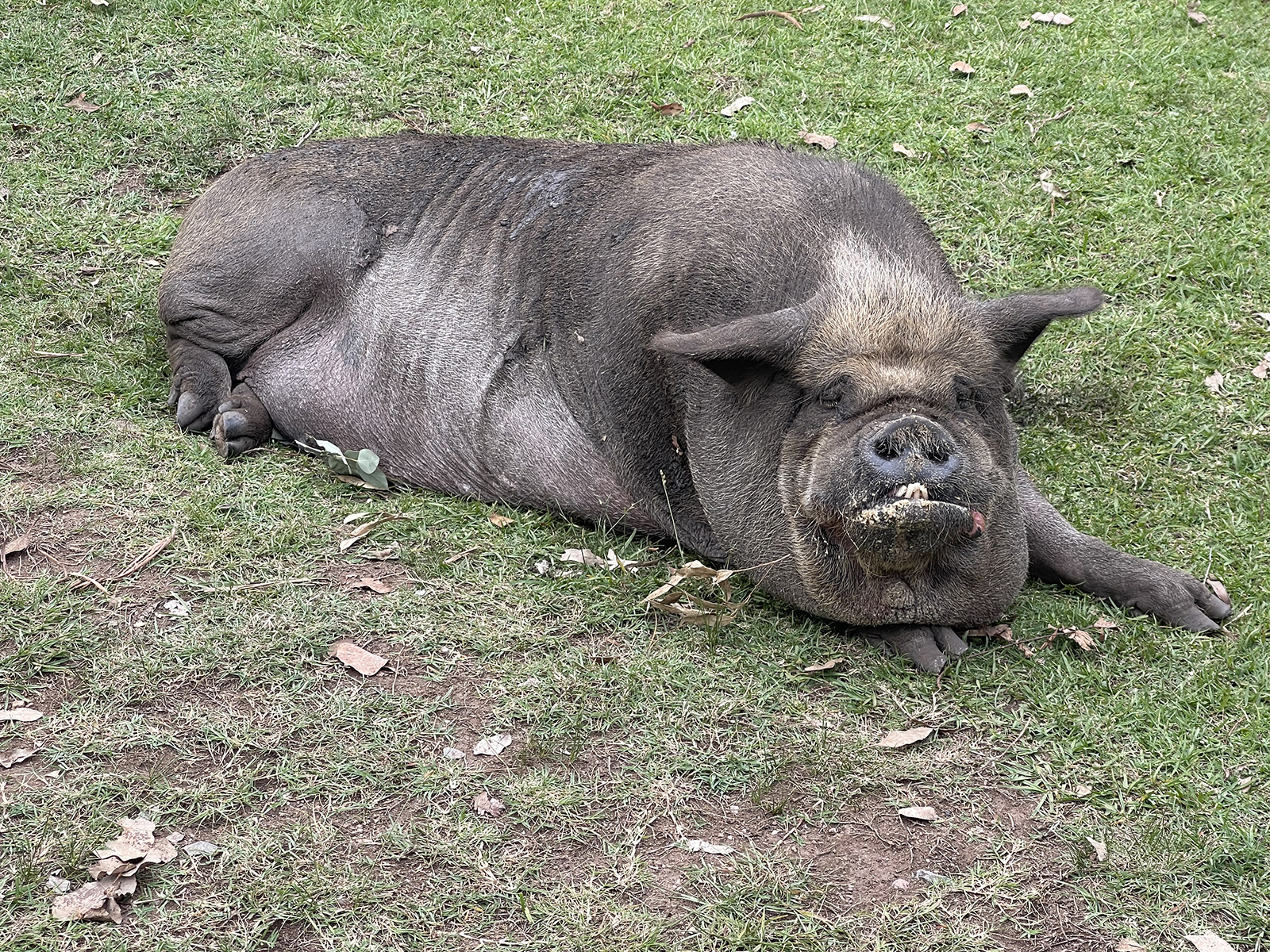 Punta del Este
We spent the final few days in Punta del Este, a posh beach community along the shores of the Atlantic Ocean with a world-class art scene. We enjoyed visiting the Fundación Pablo Atchugarry and seeing the sunset at Casapueblo, the home and studio of the late Carlos Páez Vilaró. Lunching at Parador la Huella, rated one of the top restaurants in the world, was a highlight of the trip!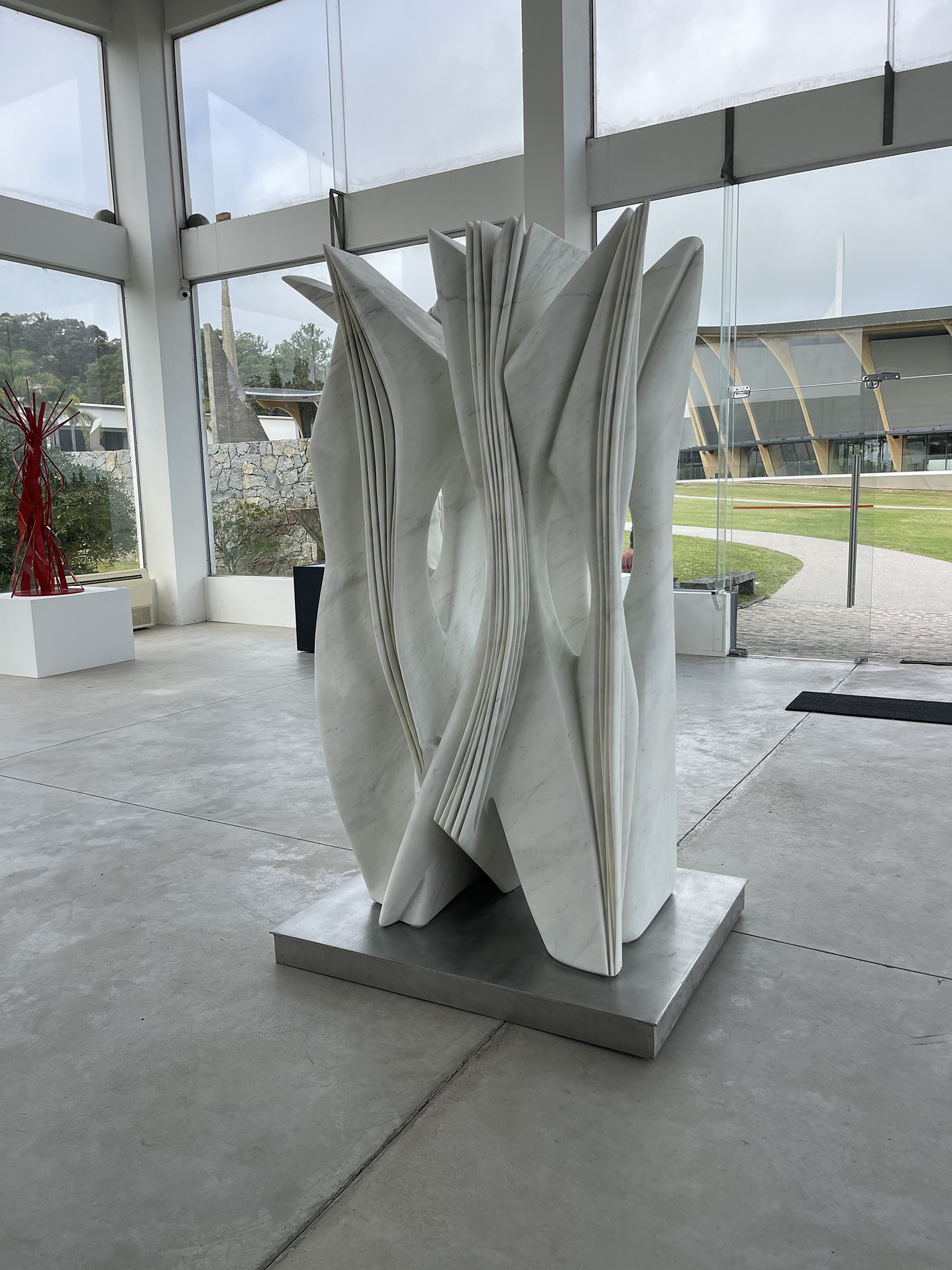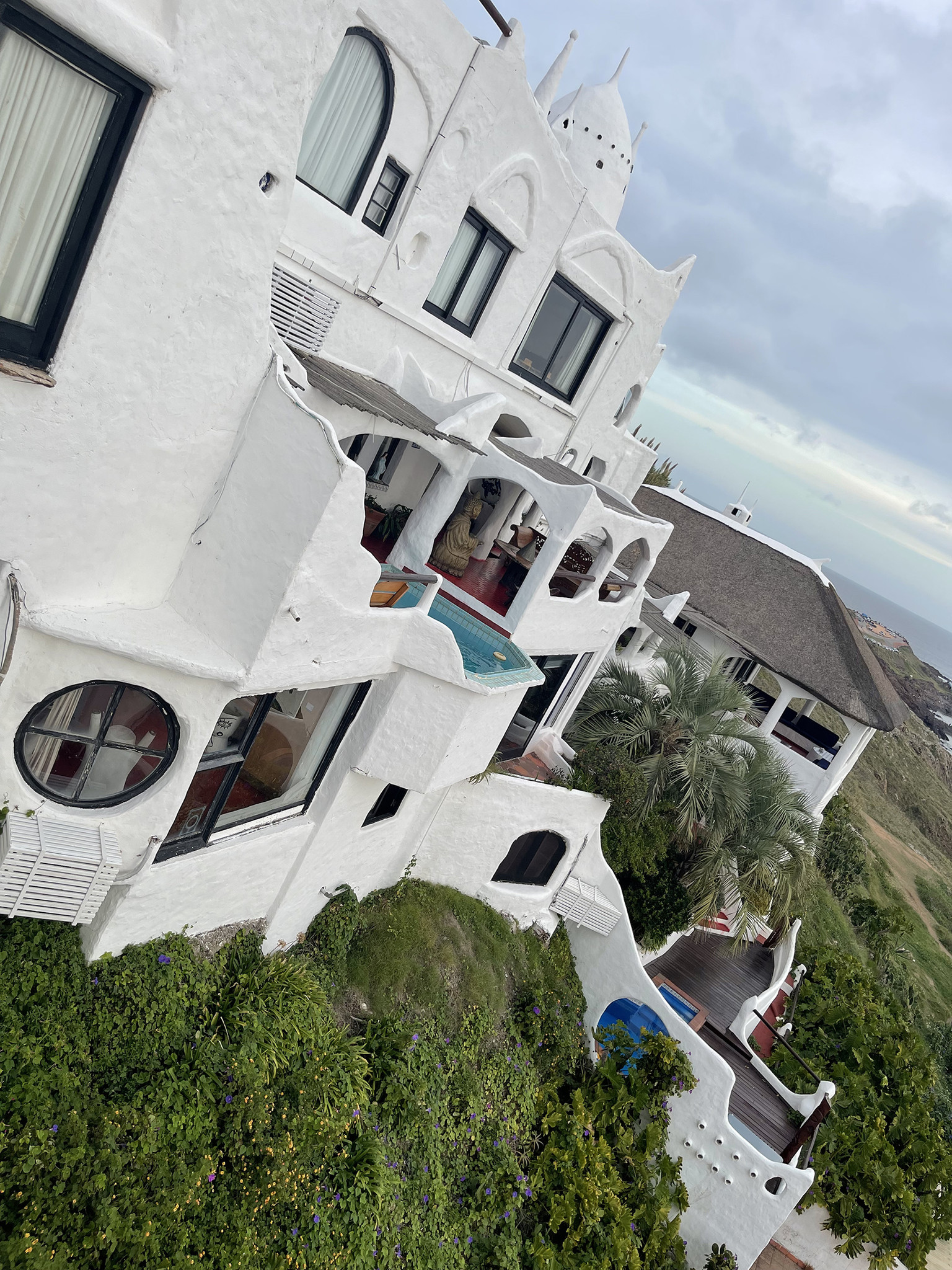 Shawndalynn really enjoyed herself, especially the company of the many cats and dogs we encountered along the way. Uruguayans love their pets...and maté! Everyone had the opportunity to try maté and were gifted our very own bombilla to take home. Everywhere we traveled, we'd see Uruguayans with their cup of maté in one hand and a thermos tucked under their arm. They never leave home without it!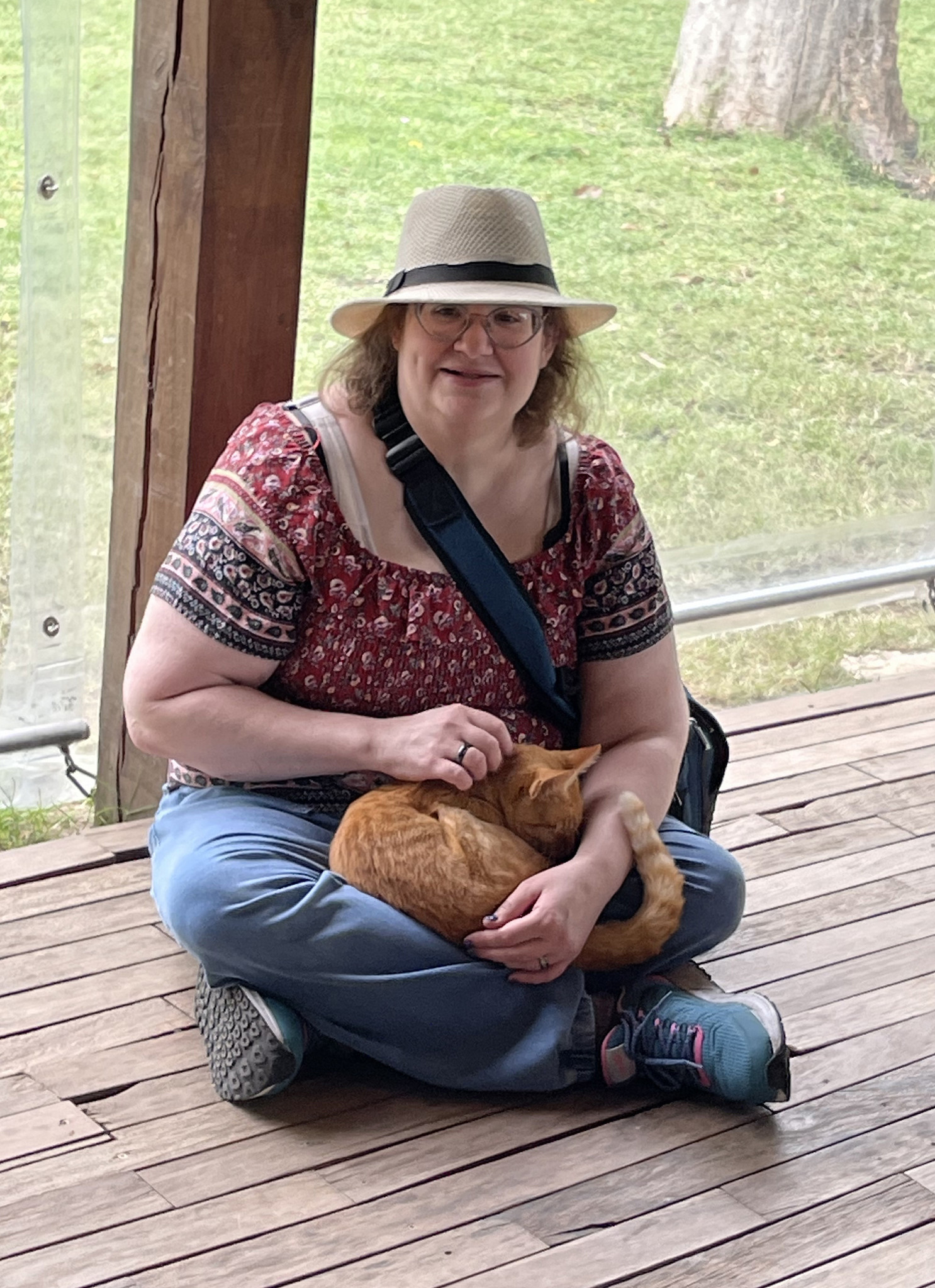 We also made many new friends from across the country and even as far away as Wales! The group of ladies (and one gent) on our tour were enjoyable and lovely to travel with.
A huge thank you to everyone who helped make this trip possible for our friend Shawndalynn, including Fairmount Fibers and Pompom Magazine, for sponsoring her on this incredible journey.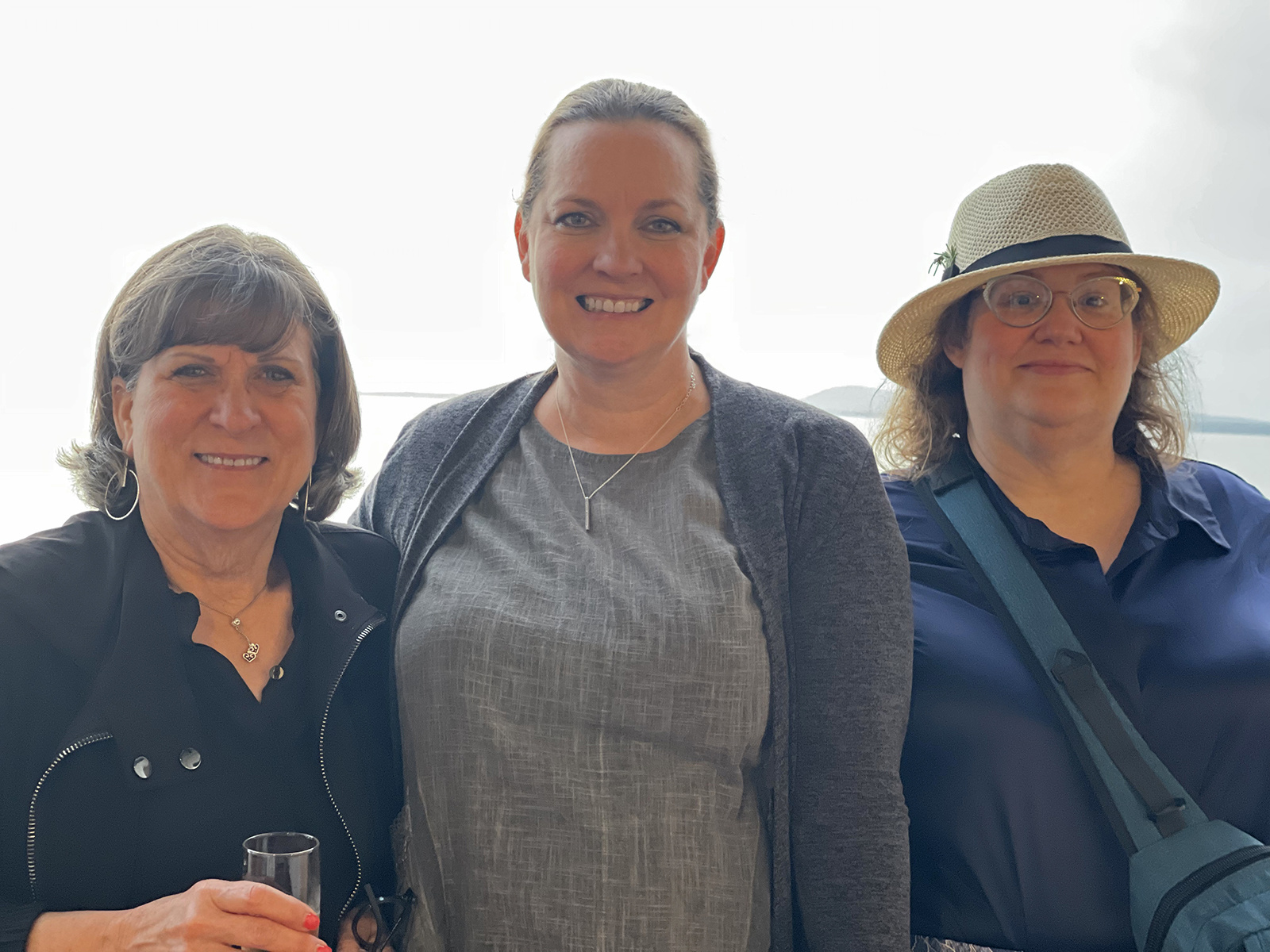 Uruguay is a beautiful country filled with some of the friendliest people you could hope to meet. Fairmount Fibers is organizing another tour for 2024. If you are interested in joining them, follow along on their website!